Type 2 diabetes is an illness that is sweeping through the nation. It is now believed that around 1 in 10 people over the age of 40 have this form of diabetes. This number is expected to grow to around 5.5 million by 2030, so understanding it more is vital. This may be so you can look after yourself should you develop type 2 diabetes or look after a loved one if they are diagnosed. 
One of the main causes of the rising number of people with type 2 diabetes is obesity and unfortunately, this number is extremely high in the UK. It is estimated that around 75% of 46-74-year-olds in the UK are either overweight or obese which may leave them with a high chance of developing type 2 diabetes. 
So, whether you're living with diabetes now or are fearful of living with it in the future, this guide will be able to make your life that little bit easier. We'll discuss best practices for dealing with it to make your life as easy as possible. Read on to find out more.
The importance of managing it
Without proper management, diabetes can be dangerous. In recent years there has been a significant increase in minor lower limb amputations for those with diabetes and unfortunately in the NHS, there are huge differences in the standard of medical professionals. This may lead to medical negligence. If this happens to you then you may be able to make a claim.
Diet 
Diet is vital for diabetes as it can impact your overall health if not kept in check. Learn about carb counting due to its impact on blood sugar. Coordinate your meals and medication to ensure that your blood sugar stays healthy. Check if you can drink alcohol with your doctor too as it can aggravate diabetes complications. 
Try to get some daily exercise in too as this can help to keep you healthy too. Go for a walk, have a gym session, or pick up a new sport.
Know your daily routines 
One of the easiest ways to maintain your health when living with diabetes is to ensure you're consistent with your responsibilities each day. We recommend having a checklist that includes:
Take medicine 

Track blood sugar

Exercise

Eat healthily

Avoid smoking 

Check your feet
The benefits of taking care of your diabetes
Living with diabetes doesn't have to be the end of the world and when you take care of it you'll reap the following benefits:
More energy 

Less tired 

Less thirsty

Pass urine less often

Heal better

Fewer bladder or skin infections
Photo by Nataliya Vaitkevich via Pexels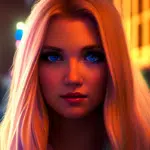 Follow me down the rabbit hole!
I'm Alice and I live with a dizzying assortment of invisible disabilities, including ADHD and fibromyalgia. I write to raise awareness and end the stigma surrounding mental and chronic illnesses of all kinds.