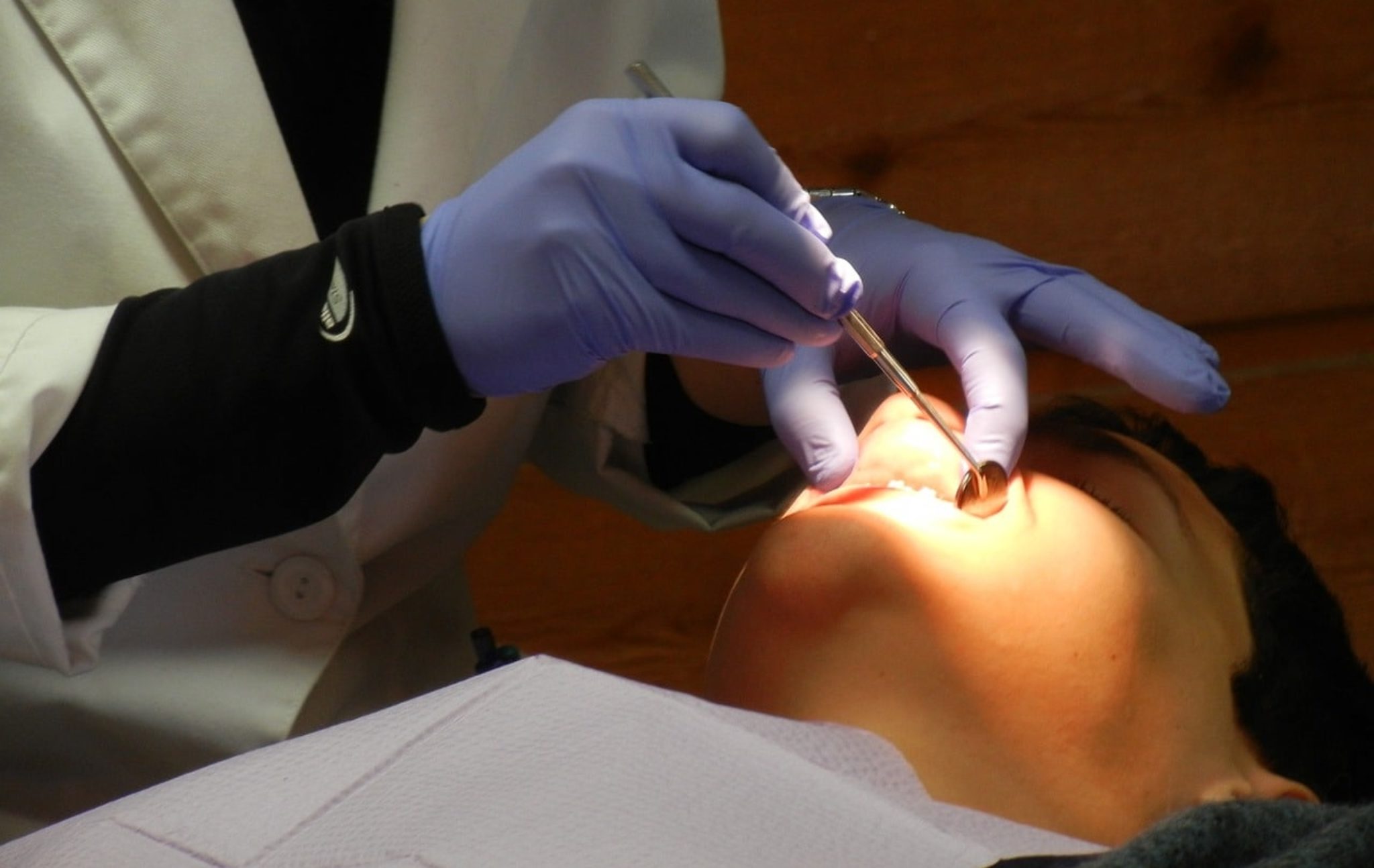 Introduction
Diabetes, especially type-2 diabetes, is a common chronic illness that occurs when the pancreas, an organ located behind your stomach, fails to produce enough insulin. This, in turn, affects your body's ability to utilize blood sugar, or glucose, and convert it into energy.
Hyperglycemia, or high blood sugar, caused by diabetes cannot be cured entirely. However, it can be successfully treated and maintained through medication and diet. If left untreated, it can damage your nervous function, lead to kidney failure, and cause a stroke.
Furthermore, it can potentially derogate your oral health as well. Keep reading this article till the end to learn more about type-2 diabetes and dental disease.
The Link Between Oral Health and Type-2 Diabetes
According to the American Diabetes Association, people with type-2 diabetes have a higher risk of developing gingivitis and gum disease.
Why?
According to the Most Popular Dentist in Dubai, diabetes can affect and decrease your body's efficacy in fighting against gum infection-causing bacteria. Additionally, it can diminish our ability to control blood sugar, making us susceptible to periodontitis.
Type-2 diabetes is also associated with an increased risk of thrush, a form of fungal infection. Uncontrolled blood sugar can also lower your mouth's saliva production and cause a drier mouth. It can increase the likelihood of developing mouth ulcers and dental cavities.
The Warning Signs
Gum ailments associated with diabetes don't always cause prominent symptoms. Therefore, it's important for an individual to keep regular dentist appointments. If you have been experiencing the following symptoms, contact your doctor right away:
Bleeding gums (which may occur while you are brushing or flossing your teeth).

Chronic and persistent bad breath (even after you have brushed properly).

Swollen or red gums (which occur without any external damage).

Malocclusion (changes in the way our teeth seem to fit together)

Permanent teeth that are beginning to feel loose.
According to the CDC, periodontal disease is common among people aged 30 or older. So, it's better to visit your dentist as soon as possible.
How to Prevent It?
Preventing any diabetes-related complication will require you to maintain optimal control over your blood sugar level. Hence, keep a close eye on it and notify your physician if you've seen an abnormality, even after following the right diet plan, insulin, and oral medication.
Apart from this, you should also:
Take proper care of your teeth through regular flossing and brushing.

Use warm water to wash your mouth and gum-oriented areas.

Drink at least three to four liters of water to boost your saliva production.
How Will It Be Treated?
Treatments for an oral health condition associated with type-2 diabetes depend on the illness and how severe it is. For example, periodontal disease can be cured with a medical procedure known as root planing and scaling. It is a type of deep cleaning method that can eliminate the tartar from below and above your gum lining.
In addition to this, your dental specialist might also prescribe antibiotic treatments. Finally, in the case of some rare instances where you have advanced periodontal disease, you will need gum surgery. Doing so can save you from the unfortunate fate of tooth loss.
When it comes to treating your diabetes, you should:
Follow a healthy, sugar-free diet as recommended by your doctor.

Avoid sweetened or fizzy drinks.

Take properly prescribed medications.
The Final Outlook!
With careful attention to your dental health and diabetes control, it's possible to maintain healthy gums and teeth. Ensure that you are visiting your dentist regularly and disclosing the issues you're experiencing. It would be best if you also told them about the medicine you are taking to manage your diabetes. This way, it will be easier for your doctor to diagnose your condition and provide appropriate treatment.
Please let us know in the comment section below if you have a question. Thank you for reading!