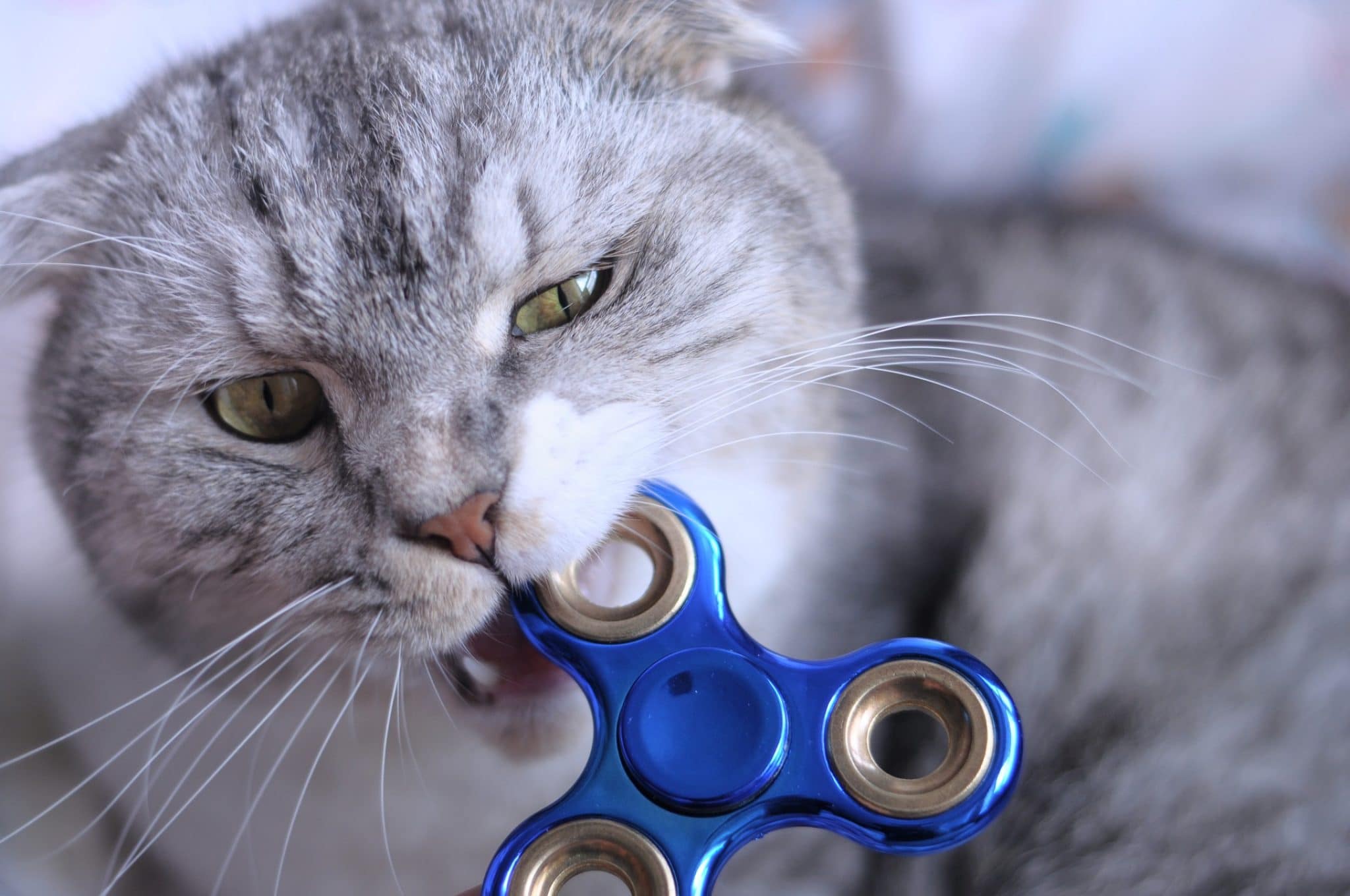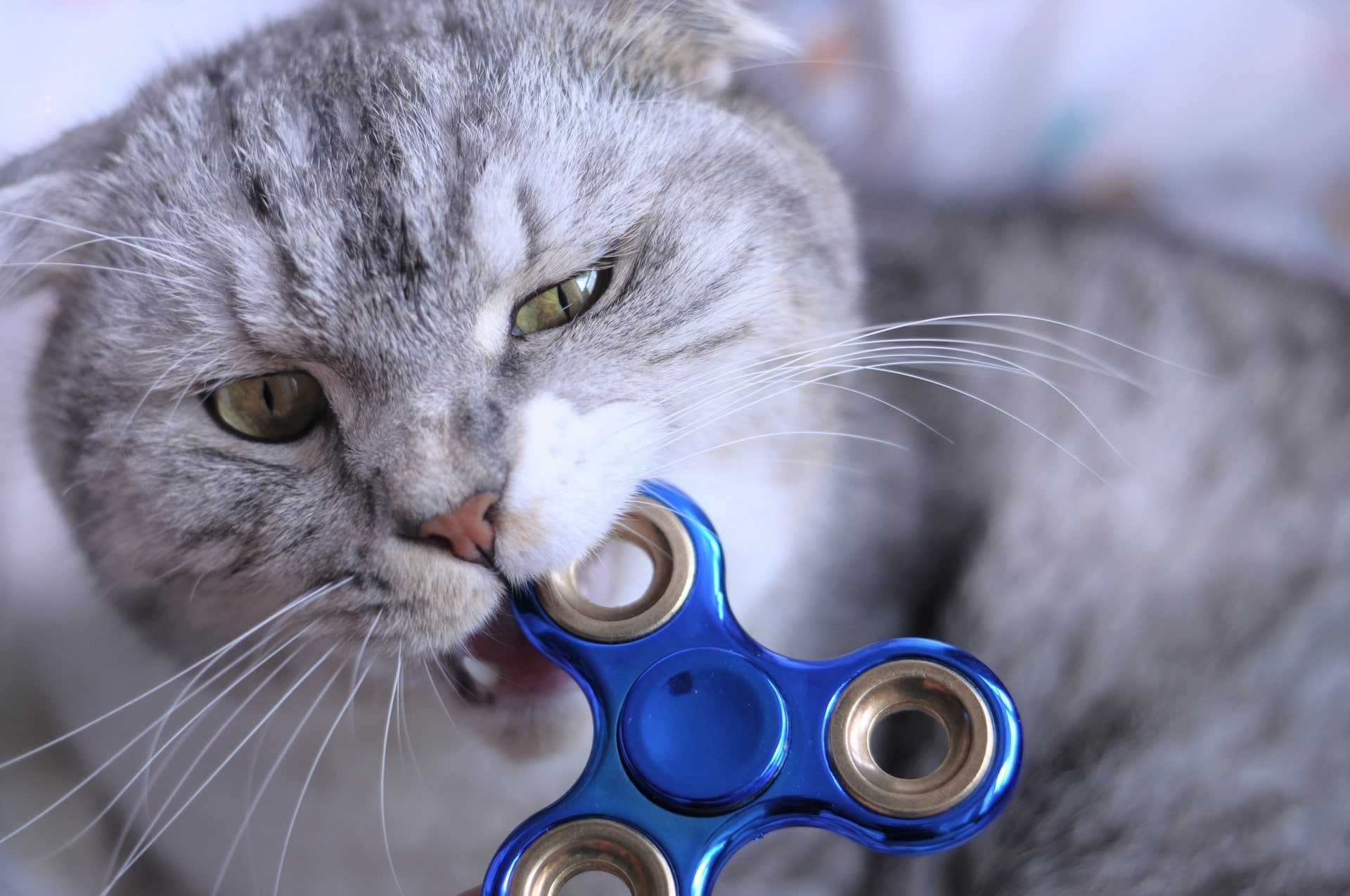 These "simple dimple" fidget toys are popular right now, and for good reason! They can provide hours of entertainment and stress relief for autistic people and other neurodivergent folks. If you love the sensation of popping bubble wrap but hate the noise, this is the perfect stim toy for you. This keychain sensory toy is easy to carry everywhere with you and super unobtrusive, so you can use it without anybody giving you funny looks.
If the bubble pop keychain isn't enough for you, or you want something larger that simulates a whole sheet of bubble wrap, try one of these larger pop-it sensory toys. Note, if you're sound sensitive: the popping is NOT loud like real bubble wrap. I have really bad hyperacusis and large bubble wrap popping can send me into an autism meltdown — but these are totally fine for me. Since they're made of silicone, they're still portable, because you can fold, roll, or squish them into your bag. And they're easy to clean with soap and water or even in the dishwasher. These fidget toys come in an infinite range of colors and sizes, so if the ones below aren't quite your style, check them out anyway and you'll get tons of additional recommendations.
3D printing has led to many innovations in the realm of fidget toys. Fidget slugs slithered onto the scene first, but now there are lots of animals to choose from. I bought an adorable fidget axolotl and named him Questions.
---
This "monkey noodle" sensory toy is perfect for adults who need to self-soothe. You can stretch, pull, twirl, wrap, and squeeze monkey noodles, and they'll bounce back to their original shape! They're perfect for providing the sensory and tactile stimulation people with anxiety and other forms of neurodiversity need.
---
Some autistic people love to solve puzzles as a form of stimming. This magic ball puzzle can be solved, or you can just move the balls around to keep your fingers busy.
Rubik's cubes are back, and autistic people everywhere are in heaven with all the speed cube contests and new styles of cubes being released. If you've never tried cubing and you're neurodivergent, you've been missing out! When I'm working or in class, I prefer mindless, repetitive stimming, but in the evening, I love doing puzzles when I can give them the attention they deserve.
Many people on the spectrum chew to meet our autism sensory needs. If the tops of your pens are a chewed-up mess, or you're looking for an alternative to wearable chewelry, these silicone pen toppers are perfect.
Tired of the usual fidget cubes and puzzles? The Shashibo shape-shifting fidget box is a totally unique sensory toy that unlocks your creativity. By shifting the pieces held together by rare earth magnets, you can reveal hidden colors and form amazing shapes. You can even combine multiple cubes to create vibrant sculptures. This is one of my favorite stim toys, and I recommend it highly to any neurodiverse person with a creative side.
I'm proud to be autistic, but when I need to stim in quiet places like work or college, I need a small sensory toy that won't make noise or draw attention. This squeeze bean is perfect for adults and provides a different sensation than other small items such as fidget cubes. It's especially good for people who are trying to break anxious habits like skin picking and nail biting.
I love a cutesy squeeze toy as much as the next girl, but sometimes I need a stress relief ball that's appropriate in an office setting. This adult sensory toy set features positive affirmations to help folks with ADHD or on the autism spectrum get through anxious times.
This silly squirrel is my favorite, so I had to include it! On a bad day, seeing his head pop up makes me laugh and stops my panic attacks in their tracks.
While not the most subtle stim, a fidget spinner can be a useful tool in your arsenal. I've managed to prevent a few meltdowns by having mine at the ready in situations that trigger sensory overload for me, such as riding the bus. Since the initial fad, many innovative fidget spinners have been created that are suited for adults and professional settings.
If you need a discreet fidget toy that you can use at work or school without anyone being annoyed or most likely even noticing, Calm Strips are the way to go. They are stickers with a texture you can rub, scrape, or scratch to meet your stimming needs. Textured sensory stickers are cheap, come in tons of colors and patterns, and you can stick them anywhere — and believe me, I have!
The corporate world isn't for me, but neurodivergent people are everywhere, and we belong everywhere. If you need stim toys that are appropriate for professional and formal settings, these high-end "desk toys" and pocket fidget toys are what you're looking for.
Are you new to sensory toys? Did you just get a diagnosis of autism, ADHD, anxiety, or sensory processing disorder, and now you want to try stimming to see if it helps you cope? It can be difficult at first to know which kinds of sensory input are best for your needs. Fidget toys multi-packs feature a diverse range of fidgets so you can experiment with lots of different sensory toys to find what works for you!
More Fidget Toys for Adults with ADHD, Anxiety, and Autism
I hope you'll find useful autism sensory toys, ADHD fidgets, and tools for coping with sensory processing disorder in this list. If you didn't find what you needed, check out our other articles: