If you are on the autism spectrum like me or you have an autistic child or family member, you probably know sounds and too much sensory stimuli can stress us out. Everything is loud and harsh to our ears and too much noise can cause a meltdown. Luckily, there's an easy way to reduce sensory overload with autism — noise canceling headphones! 
Skip to the Good Stuff
This article contains affiliate links, which means we may receive a small commission at no added cost to you. As an Amazon associate, we earn from qualifying purchases.
Autism Noise Canceling Headphones Can Prevent Meltdowns
I was diagnosed with autism spectrum disorder at age 14. At first I was surprised — "What? I'm autistic?" — but when I started reading about autism it made so much sense. Finally I had a way to understand myself. I started talking to other actually autistic people online and told them about my problems with loud noises. They said many people on the autism spectrum are extremely sensitive to sound and it's one of the major causes of sensory overload and meltdowns.
My new autistic friends suggested I get earplugs and noise canceling headphones and wear them whenever I'm going to be in a place with loud or annoying sounds. I did and they helped so much that headphones became one of my special interests! I'm obsessed with finding the very best autism noise canceling headphones. I've learned that headphones can also help other neurodivergent people with conditions like sensory processing disorder and ADHD. Along with autism sensory toys, they are a major tool in my meltdown prevention toolkit.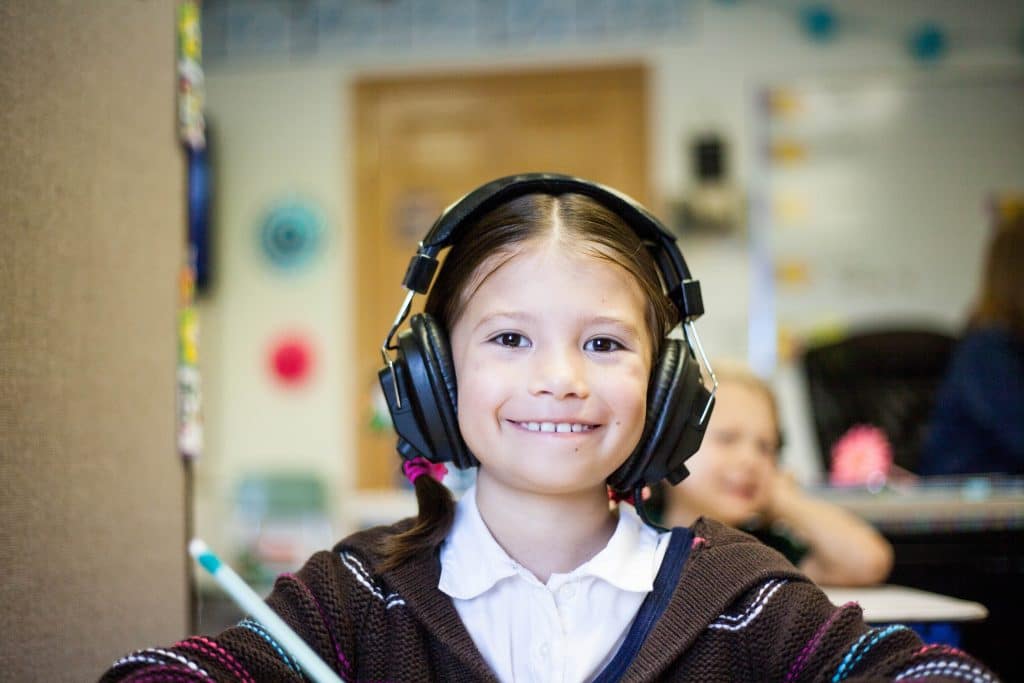 Types of Headphones
I learned there are 3 kinds of headphones that can help with sound if you have autism and/or sensory processing disorder. They are noise reduction headphones and earplugs, noise canceling headphones, and sleep headphones. Here's everything you need to know about them from an autistic perspective!
Autism Noise Reduction Headphones
If you have severe noise sensitivity because of autism or you are going to be around extremely loud sounds, like fireworks, guns, or an arena concert, noise reduction headphones are the perfect choice! Noise reduction (also called noise isolation) headphones block sound by covering or sealing your ear. They can be either ear plugs that go in your ears or big headphones that enclose your ears. They are made with materials that filter sound, so they do a good job of lowering the volume of the world to something we autistics can stand! I've divided these into two groups, those that have speakers and those that do not. 
Autism Ear Defenders
These full-ear protectors block more sound than any other type of headphone. They can be kind of bulky, so you have to adjust them carefully and your head might get sore after wearing them for hours. But they are not expensive and they work really well, so that's why I'm listing them first! Every actually autistic person I have met has at least one pair of these. These are strictly earmuffs and block sound, they don't have speakers.
Autism Ear Defenders with Bluetooth Sound
These ear defenders are the best of both worlds — they block ambient noise and can play music. They are also good for folks who experience dizziness or a weird sensation when wearing active noise canceling headphones.
Autism Ear Plugs
I'm proud to be autistic. I'm not broken, just different, and it's given me gifts like my special interests and my memory! Buuuuuut… that doesn't mean I always want to walk around with a giant pair of sound blocking headphones over my ears. It makes people think I don't want to talk to them when actually I do. And when I was in high school, wearing big ear defenders to class made me a target for bullies and classmates constantly asking "Why are you wearing those?"
So if you want to be less obvious, or if you have a kid who is being teased for their huge autism noise canceling headphones, ear plugs are the solution! I like the ear plugs designed for going to concerts and the custom molded kind for musicians.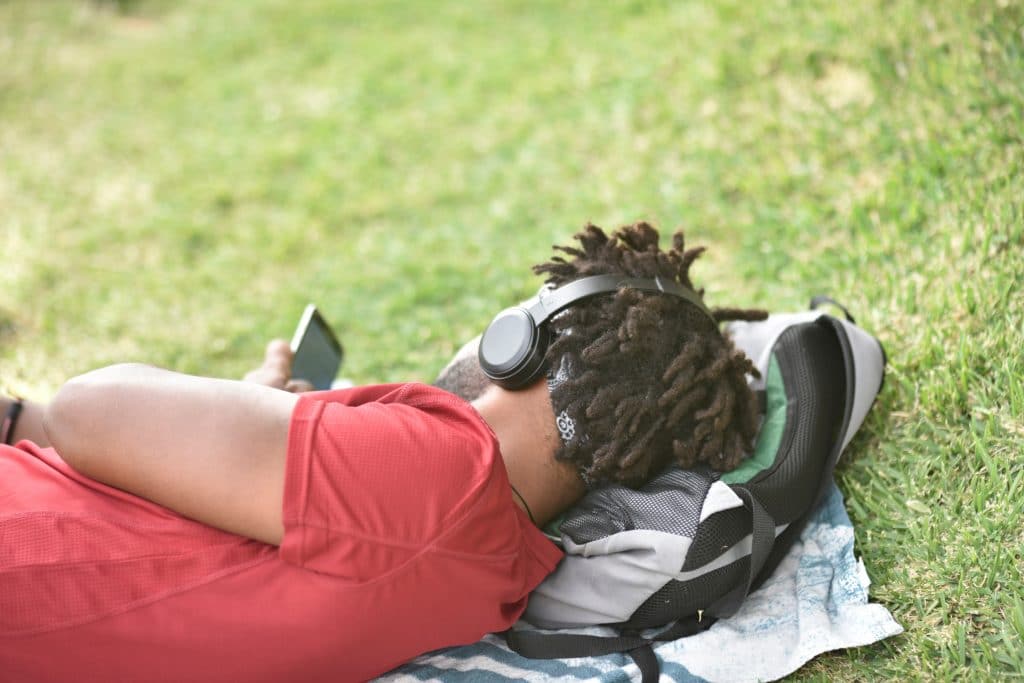 Autism Noise Canceling Headphones
Active noise canceling headphones use a microphone to pick up the noise around you, create an opposite noise, and send it to your headphones. That's how the sounds cancel each other out. If you have autism, noise canceling headphones are perfect for places where you're trying to work or listen to music to reduce anxiety but there's background noise, like coffee shops and the bus or train.
I love a big, padded pair of noise-canceling headphones. They are soothing to my ears and listening to music helps with my anxiety and sensory processing issues. Some loud places will always be hard for me to visit as an actually autistic person, but my noise canceling headphones absolutely help. I can go to restaurants and ride the bus to work! I have misophonia which means certain sounds are painful to hear, like people chewing gum. I would have to leave if somebody was chewing gum around me. Now, with my noise canceling headphones, it doesn't bother me as much.
Headphones are expensive, and let's face it, lots of us don't have much money, whether because of inflation or job discrimination related to being neurodivergent or being on disability benefits. That's why I split them into two sections. With headphones, you get what you pay for to an extent, but sometimes you're just paying for a brand name or the clout of owning a collab item with some celebrity's name attached to it. I do recommend spending more if you can for a high-end pair, but if that's impossible, there are low-cost choices that will do the job. 
Active Noise Canceling Headphones: Budget
For options under $100, these are the best value. You'll be surprised at what you can get for a fairly modest price. There's even a Skullcandy model that comes in at just under the limit.
If you're looking for affordable but still good quality, I recommend OneOdio and Cowin/Silensys. (This is the new name for Cowin headphones, so if you have those, they're the same!) They include a microphone so you can make calls and video chat, and they come in lots of bright colors! My favorite is green. 
Active Noise Canceling Headphones: High-End
High-end headphones are worth the price, especially if you have severe hyperacusis. Before buying, consider your priorities in terms of sound quality, comfort, aesthetics, and trendiness. You can find a balance that works for you. I care most about sound quality, so I chose the over-ear Bose QuietComfort 45. I can wear them all day without my ears or head hurting. They look nice, but I do wish they came in more colors. Sony headphones have a similarly sleek, simple design with great sound at a slightly lower price point. If you want high style and sound quality but perhaps slightly less comfort, try Beats Studio 3.
Autism Noise Canceling Earbuds
I only have a couple of pairs of noise-canceling earbuds. I don't like to pay a lot for something that's so easy to lose! But I have a cheap pair for those times when they come in handy. 
Autism Sleep Headphones
I sometimes have trouble sleeping at night. Autism makes my ears so sensitive that I hear even the smallest noises like the heat turning on or my cat walking around in the kitchen. I often need soothing music or a podcast to help me fall asleep. But sleeping in big noise canceling headphones isn't very comfortable, so I got sleep headphones. I also have an eye mask to wear along with headphones which helps with too much visual stimulation when I'm on a plane or staying at a hotel.
Sleep headphones are perfect for kids on the autism spectrum who might find other kinds of headphones uncomfortable or who keep taking them off. They are also harder to break than regular headphones if your child is having a meltdown. They come in lots of colors and designs to fit your child's special interests. I loved unicorns as a little girl (OK, I still do) so I got unicorn sleep headphones for my niece who has ADHD. She loves them!
I hope this little guide helps you find the right headphones for yourself or your child on the autism spectrum. Even though I love headphones, I can't buy every single pair so if you know of some good ones I didn't mention, please leave a comment and I'll update this list!