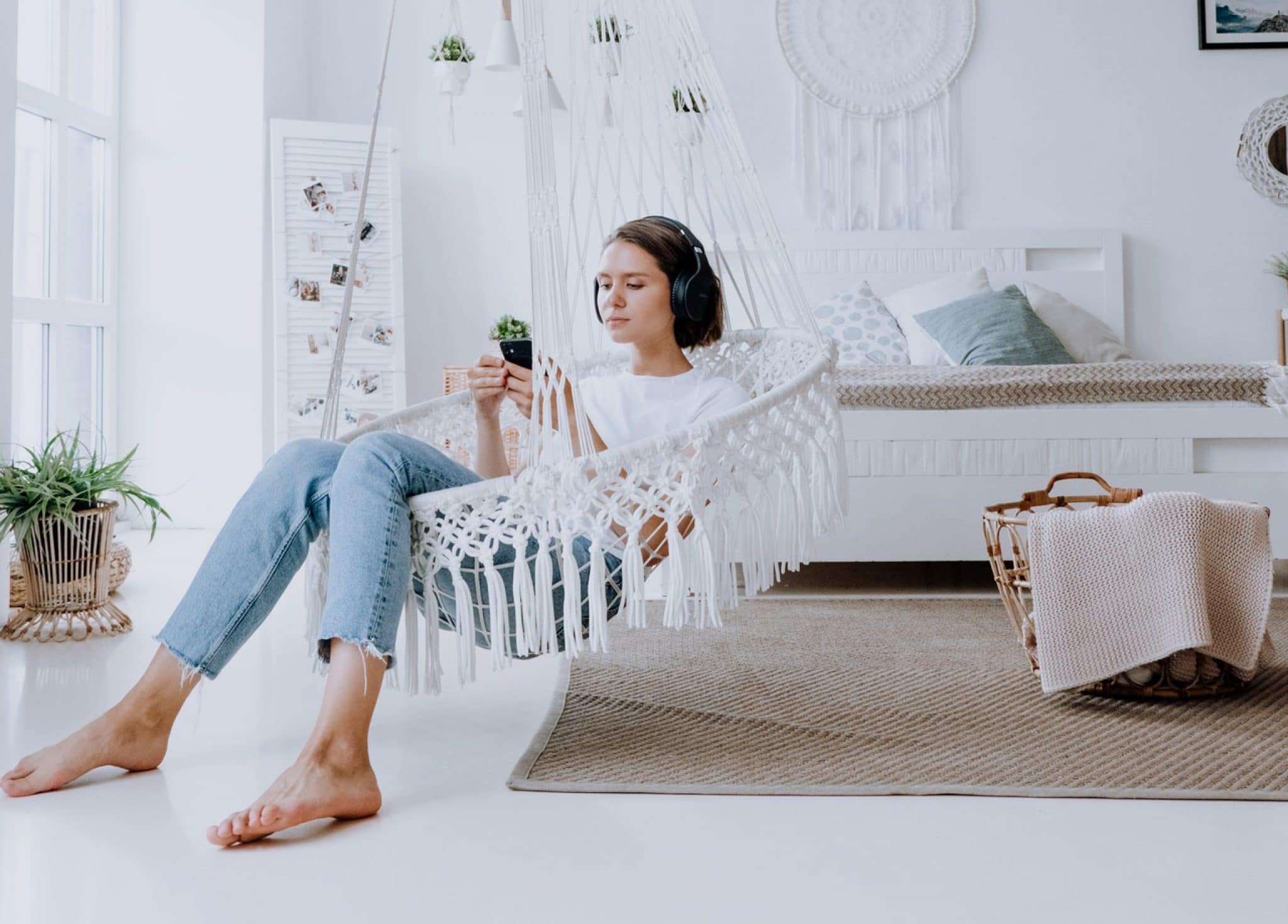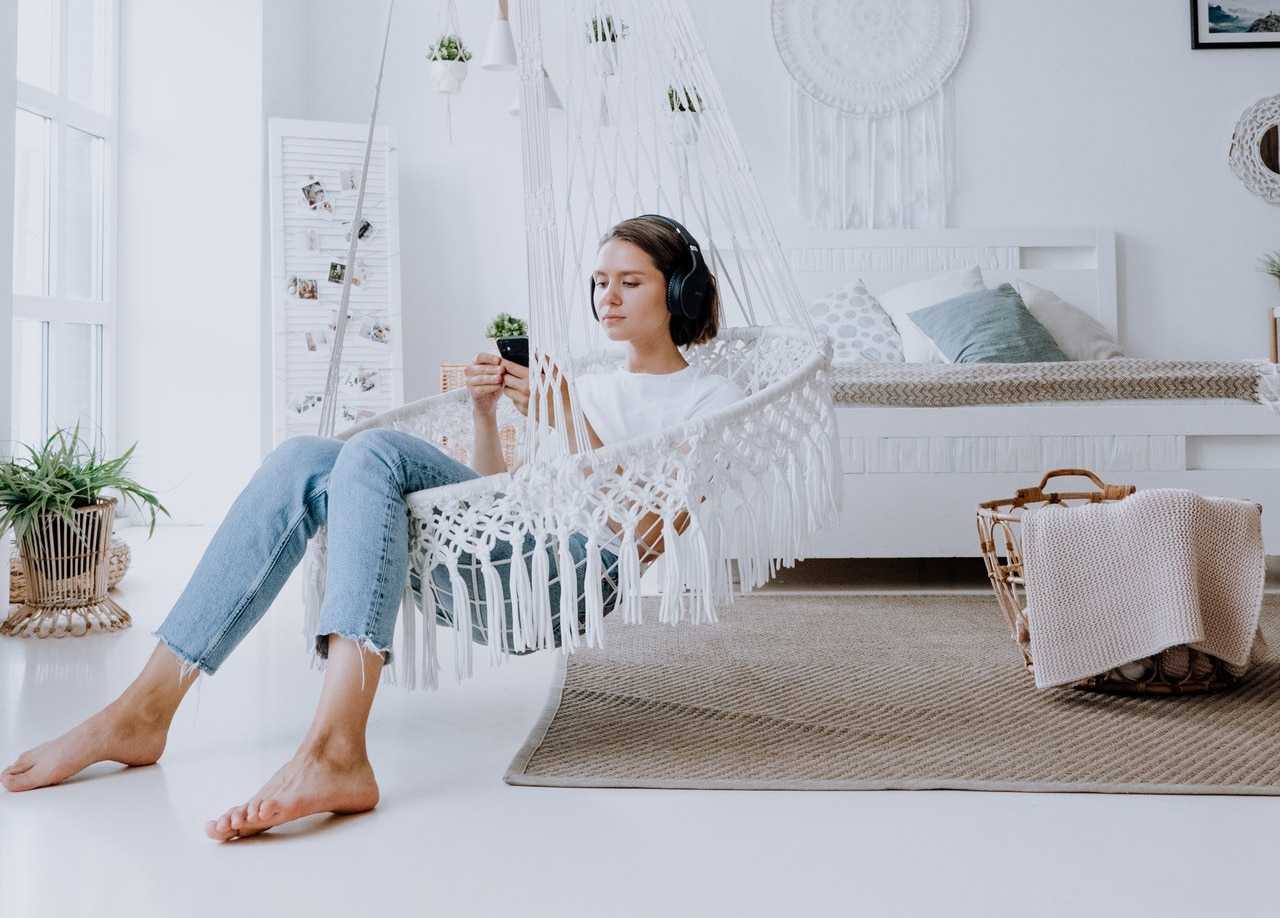 Sensory swings are important tools to help children and adults with conditions such as autism and ADHD self-regulate and live their best lives. As an autistic adult, I've noticed that most experts talk about addressing the sensory needs of kids, but ignore the benefits of sensory swings for adults who are neurodivergent. I have created this complete guide to sensory swings for children and adults, so you can choose the best items to help yourself or a loved one.
Skip to the Good Stuff
This article contains affiliate links, which means we may receive a commission at no additional cost to you. As an Amazon associate, we earn from qualifying purchases. 
Understanding Autism, ADHD, Neurodivergence, and Sensory Processing Differences
Neurodivergence is an umbrella term for a variety of conditions that affect the way people think, communicate, and experience the world. The two conditions most people think of first when it comes to neurodivergence are autism spectrum disorder and attention deficit hyperactivity disorder (ADHD), but sensory processing disorder can also be diagnosed in people who have other brain-based conditions. Many children and adults with disabilities such as dyspraxia, dyslexia, Down syndrome, and cerebral palsy struggle with sensory regulation. People with depression, bipolar disorder, PTSD, and anxiety can also have sensory processing differences. 
People with sensory processing disorder (with or without co-occurring conditions) typically have difficulties with hypersensitivity, hypersensitivity, and proprioception — the body's ability to sense itself and manage its position in space. People who are hypersensitive find certain sensory stimuli to be overwhelming or even painful. They are unusually sensitive to sounds, smells, textures, tastes, and/or lights. They often find crowds and loud busy places to be overwhelming. People who are hyposensitive may not notice pain, and may be sensory-seeking, enjoying rocking, fidgeting, tight clothing, weighted blankets, etc. Note that most neurodivergent people are some combination of both sensory-averse and sensory-seeking, but our needs and preferences vary significantly.
The Benefits of Sensory Swings for Autism, ADHD, and Neurodivergence
Sensory swings create a safe, calming environment to help neurodivergent children and adults regulate their sensory systems. A sensory swing can help neurodivergent children and adults enjoy safe sensory-seeking behaviors, cope with sensory overload, and regulate their vestibular and proprioceptive systems.
How Sensory Swings Help with Hypo- and Hypersensitivity
Children and adults who are sensory-seeking use repetitive movement to self-regulate. People who are hypersensitive also use repetitive movement to cope with stressful sensory stimuli and prevent or reduce sensory overload. This is known as stimming and it's a healthy, necessary part of being on the autism spectrum, having ADHD, and/or being otherwise neurodivergent. There are many ways to stim — hand flapping, hair twisting, and using fidget toys are a few you may be familiar with — and the floating, rocking, and spinning of sensory swings are excellent stims for many people.
How Sensory Swings Help with Proprioception 
Children and adults with proprioception dysfunction may be clumsy and struggle to understand where their body is in space. Sensory swings can be a key tool to use in sensory integration therapy, which has proven benefits for children with autism and sensory processing disorder. They can help people of all ages get in touch with their bodies and develop spatial skills.
Last update was on: March 20, 2023 5:10 PM
What to Consider When Shopping for Sensory Swings
When buying a sensory swing for yourself or a loved one who has autism, ADHD, and/or sensory processing disorder, here are some key factors to consider and things to look for.
Sensory Swing Safety
Here are some tips to make sure your sensory swing is safe:
Check the weight limit before you buy. Every swing should list a maximum user weight. Make sure you/your loved one is under the limit. Our list includes a swing that can support up to 800 pounds, so you should be able to find one or more safe options.
Your sensory swing is only as safe as its mounting hardware. Most swings and hammocks come with appropriate hardware, but if you must replace it or use something different, always check weight limits for hooks and use carabiners rated for climbing (see list below). 
Your sensory swing is also only as safe as the ceiling, porch, or tree branch from which it hangs. Mounting the hardware securely to your ceiling is more complicated than hanging hooks for lamps or plants. Although a sensory swing can be a disability accommodation under the Fair Housing Act, if you rent, mounting the hardware to your ceiling may involve safety risks to you or an upstairs tenant, so request permission first. You may need to have a professional do the installation. Alternatively, you can purchase a swing stand and avoid the potential hazards of attaching your swing to a ceiling or tree.
If the sensory swing will be used by a child, or by an adult who has significant intellectual disabilities, check to make sure the swing has no loose pieces that could fall off and become a choking hazard, ropes that could wrap around a neck, holes where someone's arm or leg can get stuck, etc. It's best to supervise their use of the swing at all times.
Check the swing before each use to make sure there is no fraying of the ropes and that the swing is securely attached at all mounting points.
Sensory Swing Features
There are many kinds of sensory swings and they each provide different sensations and forms of movement. Consider what you or your loved one may prefer, for example:
Do you like gentle rocking, swaying, or faster movements?
Do you want to swing low to the ground or high in the air?
What about spinning? Some neurodivergent people enjoy spinning, but it can also make us dizzy just like anyone else.
Sensory Swings for Autism and ADHD We Recommend
In this sensory swings guide, I've included a variety of choices and described the different experiences and sensations they provide. Whether you prefer gentle motion, flying high in the air, or something in between, I hope you'll find what you need on this list!
Stretchy Sensory Swings
When most people think of sensory swings, this is what they imagine. The soft, stretchy fabric envelops neurodivergent children and adults, providing the deep pressure stimulation we need to regulate our senses. These swings are usable by people up to 220 pounds or so. Always check the weight limit of a specific model before you buy. 
Pod Sensory Swings
When you or your child sits in this style of swing, they'll feel comfy like a pea in a pod. Most pod swings have a fairly low weight capacity, but some will support adults. Here are a few of the stronger pod swings available.
Acrobat Swing
Kids can sit on or nestle into this versatile acrobat swing, designed based on Montessori educational principles.
Platform Sensory Swings for Adults and Families
With a 700-800 pound capacity, a large platform sensory swing can hold adults, kids, and maybe even your whole neurodiverse family. They are rated for indoor or outdoor use, so you can stim anywhere from under a tree on a summer day to the middle of your living room while watching the snow fall.
Hammock Chair for Adults and Teens
A hammock chair makes a great stress relief space for adults and teens with autism or ADHD who have outgrown other sensory swings. This swing style is best for older kids and adults as the ropes could be a tangling hazard for young children. I hang a hammock chair from my porch ceiling during the warm weather months and sit in it to decompress after work. It's also the perfect spot to lounge with a glass of lemonade and a book on weekends. I love the gothy black design — it makes me happy! (Yes, some people call me Wednesday.)
Hanging Egg Chair
Sometimes I find stretchy fabric swings too constricting, and my best friend who has anxiety says they can trigger her claustrophobia. If you're like us and prefer a firmer surface or more structured surroundings, you'll love a hanging egg chair. 
Chair Swing
A chair swing is similar to an egg chair in terms of firmness and stability. These high-end swings appeal to my boho and hippie sensibilities. They're ultra-cozy!
Hanging Tent
Hanging tents are a relaxing space to recover from anxiety, panic attacks, autism meltdowns, and shutdowns. I fill mine with pillows, a weighted blanket, and microwavable stuffed animals that I can heat up in the winter.
Porch Swing
The porch swing is a classic for a reason, and it's widely appreciated by both neurotypical and neurodivergent people. My best friend and I sit on the porch swing at her house and it's so relaxing. 
Chaise Lounge Swing
Most of the sensory swings on this list create a den-like environment in which to relax and recharge. A chaise lounge swing is open so you can enjoy the breeze and sunshine. 
Surfing Swing
My 10-year-old nephew who has ADHD loves this surfing swing. I'm not coordinated enough to use it, but athletic neurodivergent children and teens can enjoy hours of stimming and get some exercise at the same time.
Sensory Swing Accessories
Most sensory swings come with all the pieces you need, but depending on your use case and housing situation, these accessories may be necessary or helpful.
Sensory Swing Stand
If your ceilings aren't strong enough to handle the weight, or your landlord won't allow you to drill into the ceiling, this stand will allow you to place your hanging sensory furniture anywhere. I use one of these stands for the hammock chair in my living room so I can move it around easily. 
Climbing-Rated Carabiners
Some sensory furniture that is otherwise high-quality may come with carabiners that won't stand up to heavy use. By using carabiners that are rated for mountain climbing, you can be sure that your swing is secure. This is especially important for multi-person hanging swings or if you're near the weight capacity. I like this carabiner set — they are strong but easy to use.
What's your favorite sensory swing that helps with your autism, ADHD, or other sensory processing differences? Let us know in the comments.