The Ability Toolbox is a disabled-owned small business. We use affiliate links, which means we may receive commissions at no added cost to you. Thanks!
Looking for type 1 diabetes gifts for a family member or friend? You're in the right place!
Having type 1 diabetes is a full-time job. Between carb-counting and insulin dosing to lugging around glucose meters and insulin pump supplies, diabetes affects every minute of our lives. Whether your loved one is an adult or child with type 1 diabetes, why not show them some love by getting them a practical gift that will put a smile on their face? 
There are tons of type 1 accessories designed to make our lives easier and raise awareness about type one diabetes. November is National Diabetes Month, so it's the perfect time to surprise your diabestie with a diabetes-themed present. From stylish glucose meter cases to vibrant CGM patches, you can find an amazing gift for any age or style. 
If you're not sure how or where to begin shopping for type 1 diabetes gifts, check out the list below!
This post contains affiliate links, so if you make a purchase, we may receive a small commission at no additional cost to you. As an Amazon associate, we earn from qualifying purchases.
Type 1 Diabetes Gifts: Glucose Meter Cases & Bags
One thing you've probably noticed is that those of us with type 1 diabetes have a lot of stuff to carry around with us, including a glucose meter. Usually the little black or blue zipper cases that come with our glucometers are anything but fashionable. A glucose meter case that's both stylish and practical would be an excellent gift for anyone with T1D. Here are some options that have some awesome built-in features specially made for carrying diabetes supplies.
Glucometer Cases & Diabetes Wallets
Glucometer cases are essential for anyone with type 1 diabetes. But the ones that come with the glucose meter are anything but fashionable. Here are some options that are stylish and have some awesome built-in features specially made for carrying diabetes supplies.
James Compact Diabetes Case
This compact case is super chic and comfortably fits a glucose meter. It's also insulated, so you can carry a vial of insulin in it if you need to.
Banting Diabetes Wallet
This diabetes wallet is a bit larger to hold everything you need for injections on the go. It comes in a variety of super cute patterns and neutral colors.
Myabetic Banting Diabetes Supply Case for Glucose Monitoring System, Insulin Pens, Insulin Vials, Test Strips, etc. (Crimson Red)
as of September 25, 2023 3:10 AM
FRIO Diabetes Wallet
FRIO wallets are a must-have if you're a frequent traveler. They keep your insulin cool for hours without ice or a refrigerator.
FRIO Large Insulin Cooling Carrying Case/Wallet - Blue - Evaporative Cooler - Keeps Insulin Cool Without Ever Needing ice Packs or Refrigeration! Accept NO Imitation!-Low Shipping Rates-
2 new from $34.95
Free shipping
as of September 25, 2023 3:10 AM
Clemens Diabetes Compact Wallet in Black — Fun fact: this diabetes wallet is named after the biochemist that made the first blood glucose meter.
Eli Diabetes Pouch in Blue Nylon — This pouch is super compact for those who only carry the essentials.
Type 1 Diabetes Bags & Backpacks
These bags and backpacks are all designed with diabetes in mind. From insulated pockets to removable inserts, these bags make organizing and toting around diabetes supplies a breeze.
Brandy Diabetes Backpack
A gorgeous backpack that can fit everything a diabetic could need. Perfect for dealing with diabetes on the go!
Diabetes Belt Bag
Belt bags are cute and practical, especially for theme parks, concerts, and other events. This one is perfect for carrying your diabetes essentials.
Diabetes Handbag
From the outside, you'd never know this handbag was anything other than a fashionable purse — but it can hold all your type 1 diabetes supplies along with your wallet, keys, and snacks.
Myabetic Cherise Diabetes Handbag for Glucose Monitoring System, Insulin Pens, Insulin Vials, Test Strips, etc (Cognac)
as of September 25, 2023 3:10 AM
Amy Diabetes Handbag in Bay Blue — This spacious, elegant handbag is more than just a pretty accessory. With its spacious insulated pouch and removable insert, this bag is designed for diabetics that love to keep everything organized while looking fabulous.
Jay Diabetes Sling in Ranger Green — Some guys don't like carrying a bag around, but this unisex sling pack could change anyone's mind. It's slim with easy-access compartments for carrying snacks, supplies, and more.
Travel Accessories for People with Type 1 Diabetes 
Traveling with diabetes can be quite an ordeal, but with the right gear, packing up supplies is easy. Check out these travel accessories made for diabetics.
Diabetes Travel Carry-All
This carry-all is the perfect size for packing all of your supplies. You'll never have to pack supplies in ziplock bags again!
Simmons Diabetes Duffel Bag in Black Ballistic — Now you can pack everything for your weekend getaways in one bag. This duffel has space for supplies and clothes to make packing easier than ever.
Strand Diabetes Packing Cube Set in Blush Nylon — Stuffing your suitcase with infusion sets and cartridges is a hassle. With this packing cube set, you can organize all of your supplies in a small cube so that they don't take over your suitcase.
Gifts for Type 1 Diabetes: Infusion Site/CGM Sensor Patches
If you've spent a lot of time around someone that uses a pump or a continuous glucose monitor, you're probably aware that the infusion site and sensor adhesives don't always last. We often have to use some kind of patch or tape to hold them in place. You can buy patches in a variety of colors and patterns. If you know your friend uses patches, why not gift them some?
Patches & Tape
These patches and tapes are both practical and fun. Adhesive patches help our sensors and infusion sites stay on longer, while also giving us a chance to sport a cool pattern. The ones on this list work for various devices as labeled.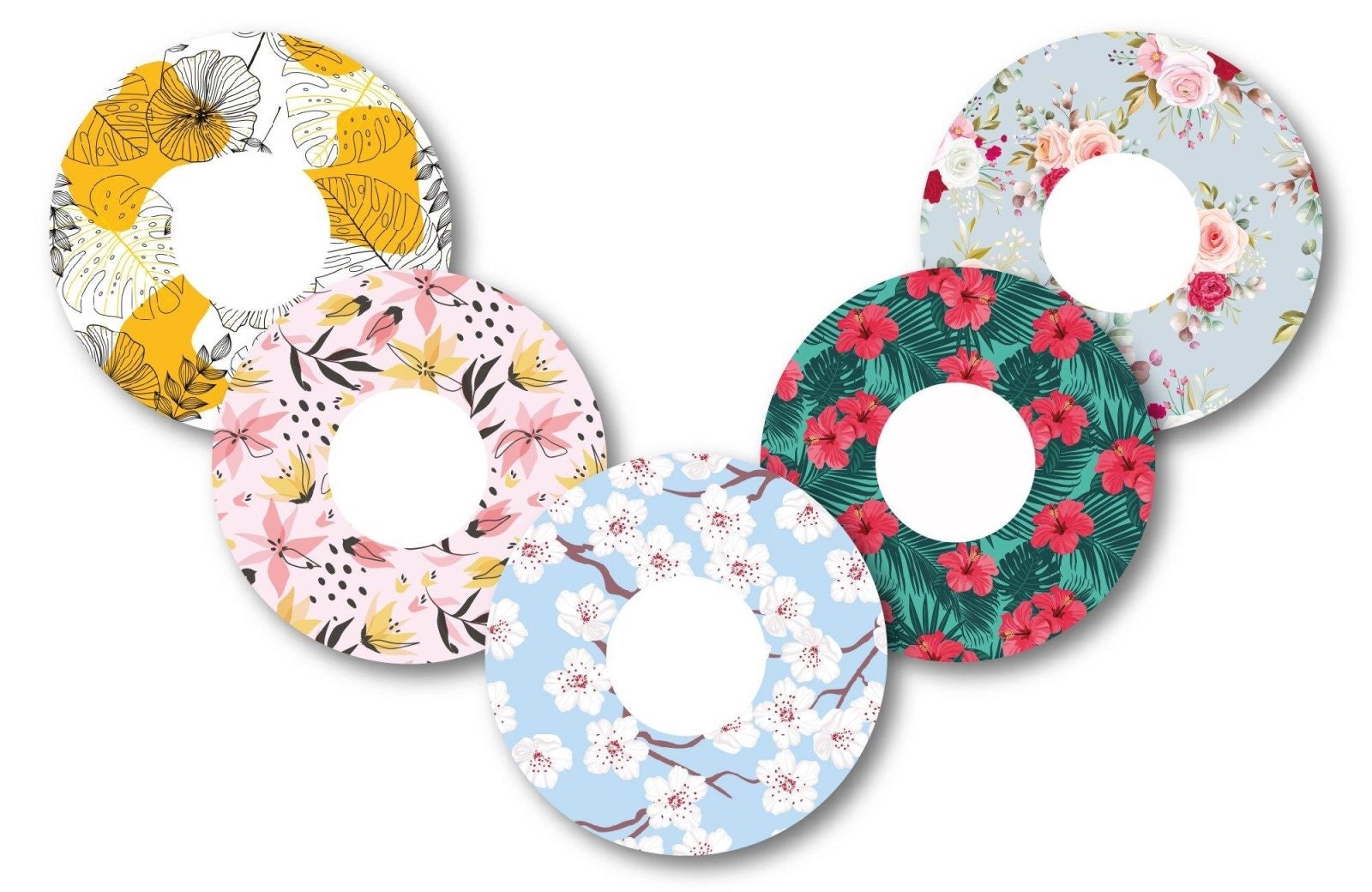 Garden Party Patch Pack for Freestyle Libre, Dexcom G6, Omnipod, & Medtronic CGMs, Waterproof Diabetes Stickers
as of September 6, 2023 6:07 AM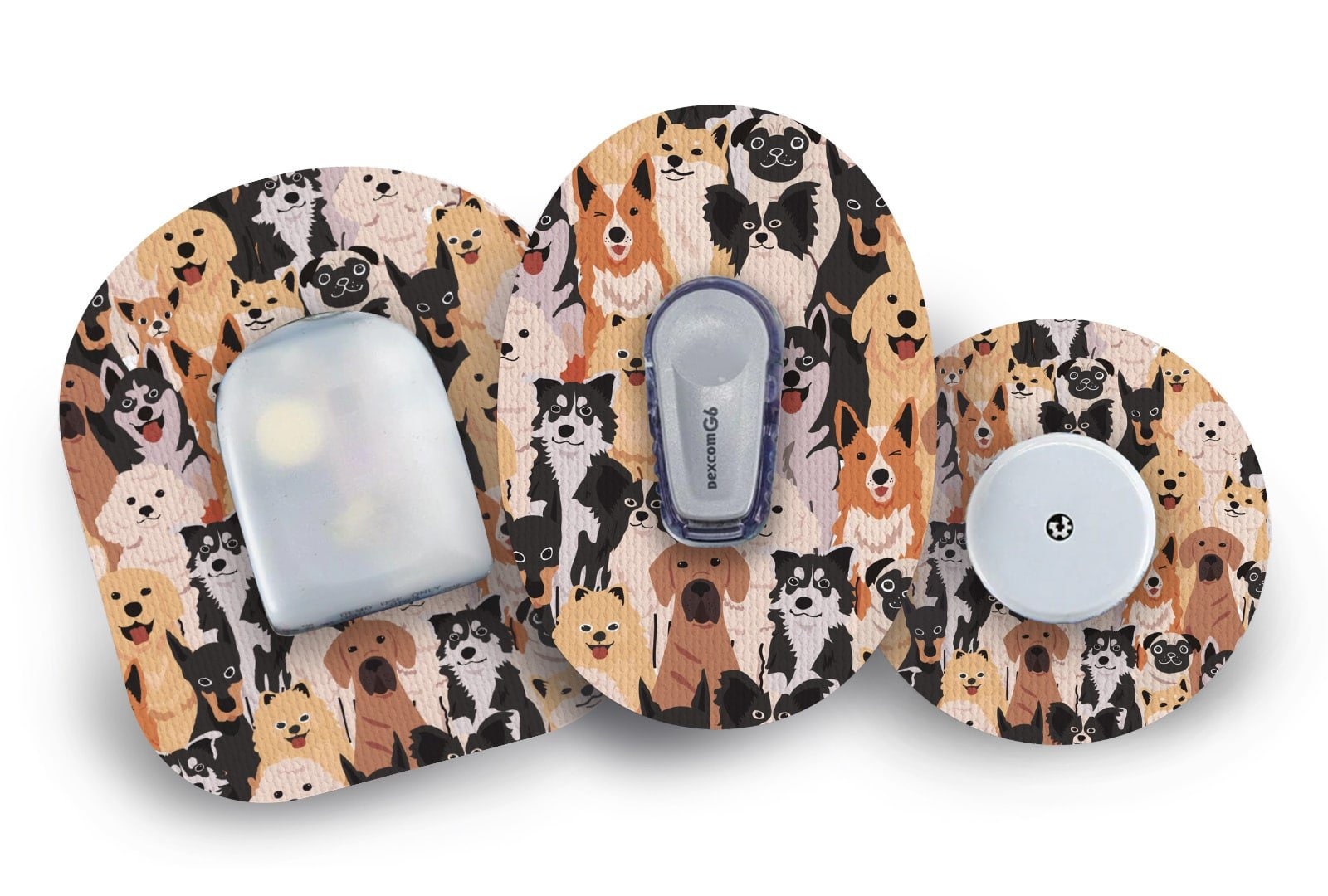 Happy Hounds Patch for Freestyle Libre, Dexcom G6, Omnipod, & Medtronic CGMs, Waterproof Diabetes Stickers
as of September 6, 2023 6:07 AM
Indigo Print Patch+ Omnipod Tape
Hero Masks Patch+ Tape Designed for the DEXCOM G6
Winter Geometric Patch+ Tape Designed for the DEXCOM G6
Medical ID Bracelets for Type 1 Diabetics
Medical ID bracelets are important for anyone with a disease or medical problem. But they don't have to be boring or ugly. Here are some fashionable medical ID bracelet options, from fancy to athletic.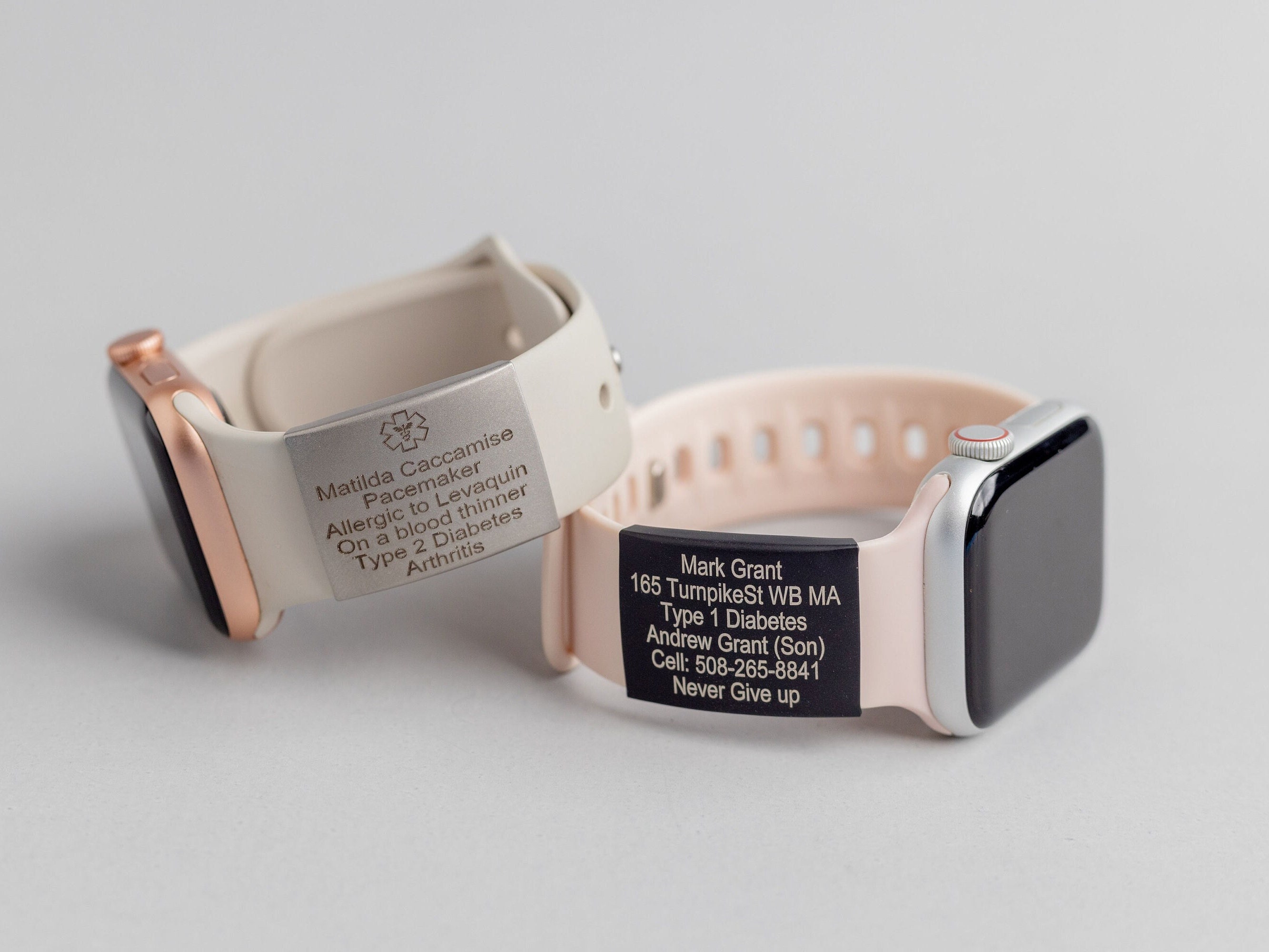 Medical alert ID Tag for watch band, engraved apple watch safety plate, fitness runners ID tag sport smartwatch, medic tag for wrist band
as of September 6, 2023 6:07 AM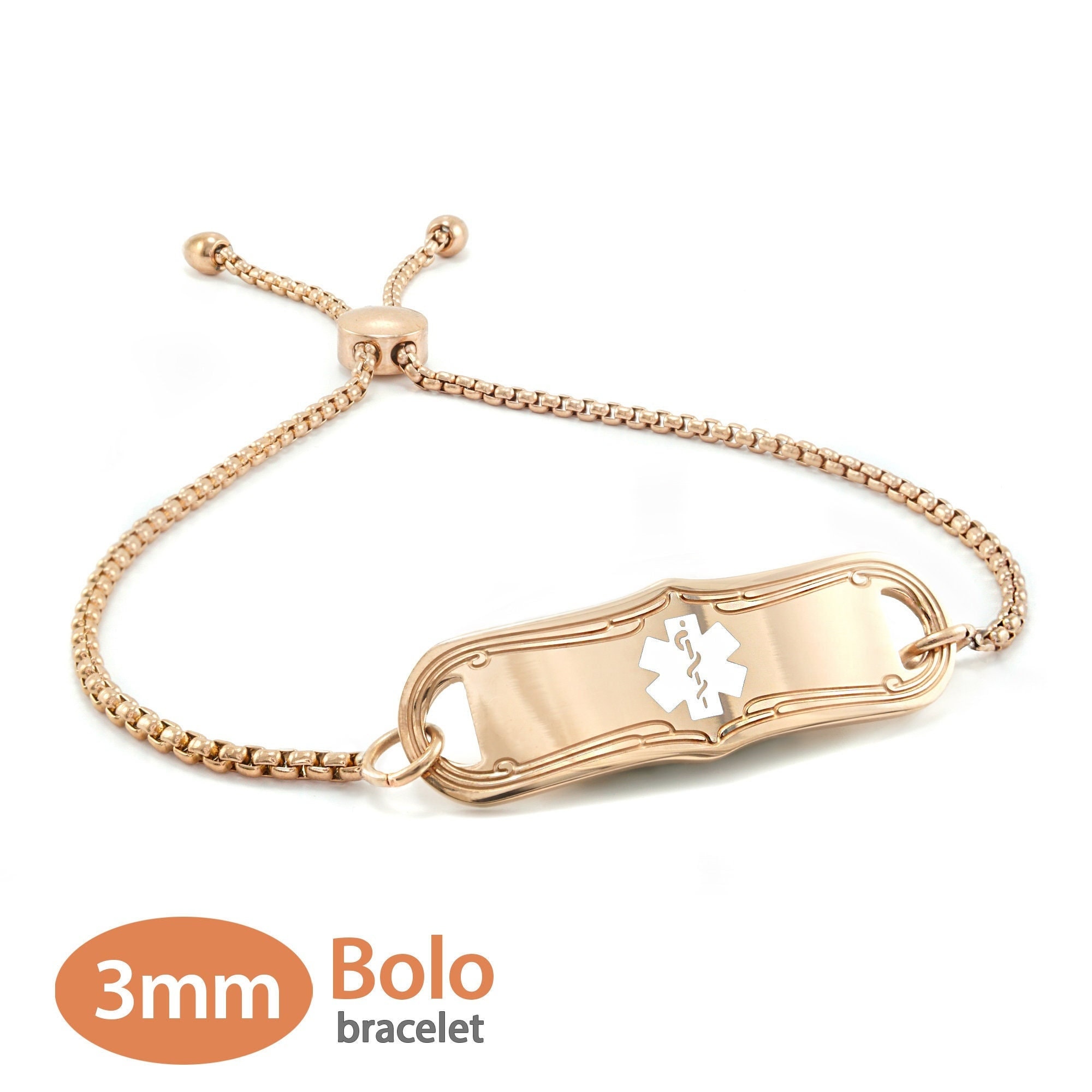 MedicEngraved™ 316L Stainless Steel 3mm Rose Gold Bolo Bracelet with Medical ID Tag - Engraving Included
as of September 6, 2023 6:07 AM
Clover Medical ID Bracelet in Black and 12k Gold Plate
Saylor Medical ID Bracelet in Sapphire and Silver
ActiveWear Fit Bundle in Silver with White and Black
Urban Magnetic Medical ID Bracelet in Silver and Cedar
Rhythm and Blues Medical ID Bracelet in Blue and Rose Gold
Type 1 Diabetes Awareness T-Shirts and Stickers
T1D shirts help raise awareness, often by using humor. Who else besides a type 1 diabetic can say Skittles have saved their life? If you know someone with T1D who loves to laugh, a fun t-shirt or sticker would make a great gift.
Dia-Be-Tees Just Along for the Ride Rollercoaster Diabetes Short-Sleeve Unisex T-Shirt
Dia-Be-Tees Guessing Not Stressing Tie-Dye Tee, Spiral
Dia-Be-Tees Skittles Saved my life Again T1D Youth Short Sleeve T-Shirt
Greeting Cards for People with Type 1 Diabetes 
These adorable greeting cards are the perfect way to let your diabestie know you're thinking of them. You can also write them a note for their diaversary!
Greeting Card: Happy Diaversary
Do you have any other ideas for great type 1 diabetes gifts? Comment below!