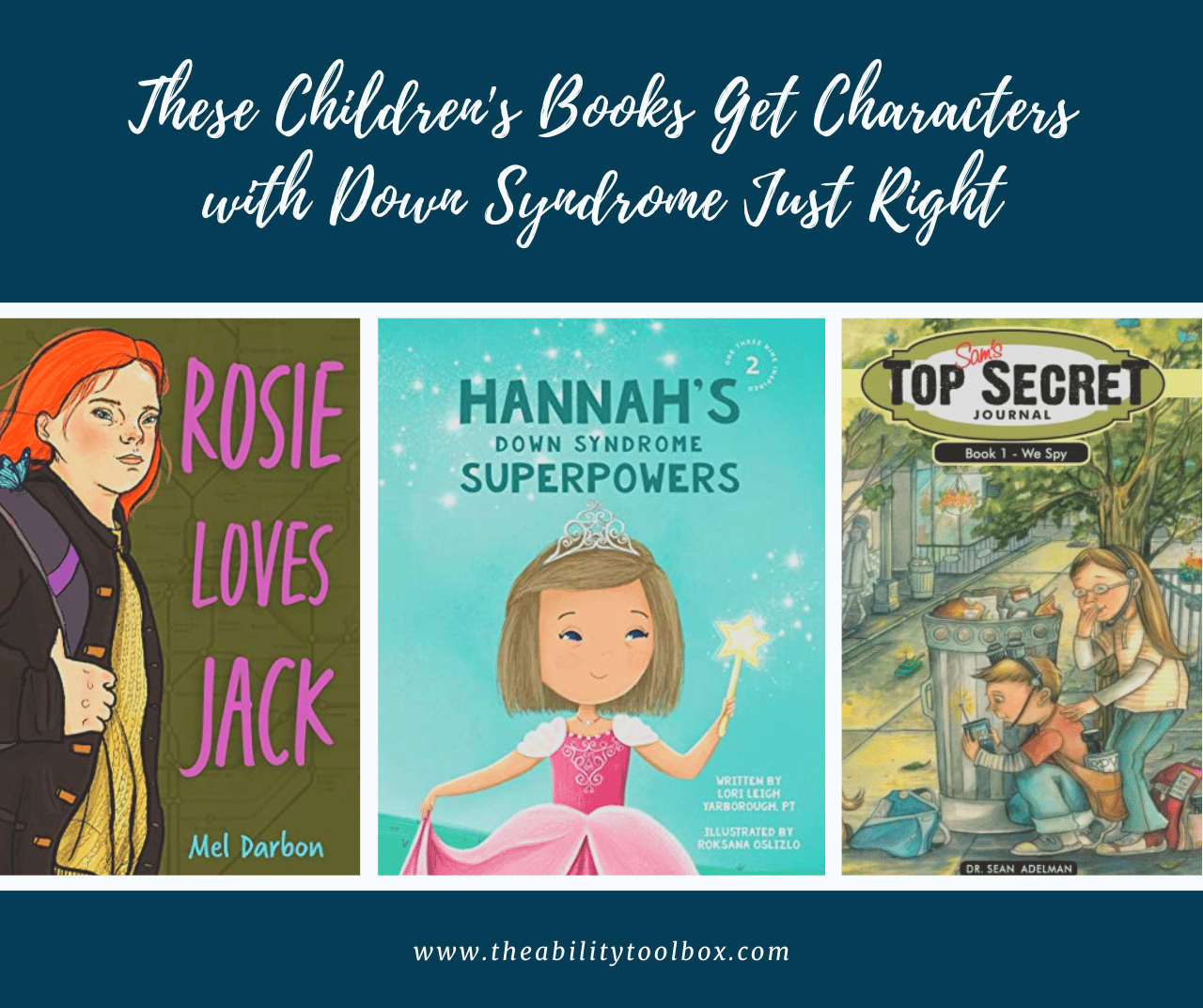 I grew up with my younger brother who has Down syndrome, and though I read almost every children's and young adult novel my Los Angeles-area library had to offer, I never once ran across a character with his particular genetic condition. At best, I had Lennie from Steinbeck's Of Mice and Men, a tragic figure and a horrifically-outdated representation of someone with an intellectual disability.
When I wrote my debut middle-grade novel Avenging the Owl in 2016 and included a main character with Down syndrome, I went looking again for kid lit inclusive of this demographic and found nothing. Wanting to offer young readers a nuanced character with Down syndrome, I wrote my next novel, Daisy Woodworm Changes the World, about a 13-year-old amateur entomologist and track star who gets a school assignment to change the world and decides to help her older brother, who has Down syndrome, to fulfill his dream of becoming a YouTube fashion influencer.
This time around, when I searched for children's and young adult literature, I discovered protagonists with Down syndrome in everything from picture books to young adult novels. Here are a few featuring characters that impressed me as particularly authentic, in the context of compelling stories.
This article contains affiliate links. As Amazon associate, we earn from qualifying purchases.
Picture Book Featuring a Child with Down Syndrome
Best Buddies by Lynn Plourde, Becky Ronan, and illustrator Arthur Lin
This picture book for young readers follows a little boy with Down syndrome and his pet dog who become increasingly anxious when school begins and they have to spend time apart. In the illustrations, Lin depicts the protagonist with upward-slanting eyelids and folds of skin between his eyes and nose — both characteristics of people with Down syndrome. Other than that, the boy is just another dog-loving kid who's working out his worries about the first day of school.
Chapter Books About a Child with Down Syndrome
Sam's Top Secret Journal by Sean Adelman 
The Sam's Top Secret Journal series by Sean Adelman tells the story of basketball player and community actress Sam who has Down syndrome and loves to hang out with her friends. Her world flips upside down when, after money disappears from the local farmer's market and donuts disappear from the bake sale, her good friend vanishes. Sam and her younger brother decide to solve all the mysteries in book one of this three-book mystery series.
Middle-Grade Novels with a Major Character Who Has Down Syndrome
A Storm of Strawberries by Jo Cotterill
This book tells the story of 12-year-old Darby who has Down syndrome and lives on her family's strawberry farm. When her older sister brings a girlfriend home, Darby worries that they'll ignore her. And when she accidentally outs her sister and her friend as romantically involved, she finds herself arguing in favor of inclusivity to their skeptical parents. Add to this the threat of an impending tornado, and this story swirls with complicated emotions to challenge readers between the ages of 10 and 12.
Avenging the Owl by Melissa Hart
In this novel for tweens and up, Solo Hahn, named after the Star Wars hero, is struggling after he and his family move to a new town. After being sentenced to community service at a raptor rescue, he finds a new direction in life thanks to the birds — and his neighbor and friend who has Down syndrome.
Daisy Woodworm Changes the World by Melissa Hart
This middle-grade children's book features a teen girl with a speech disability who decides to help her brother who has Down syndrome become a fashion influencer.
Young Adult Novel Featuring a Protagonist with Down Syndrome
Rosie Loves Jack by Mel Darbon
This book follows a 16-year-old woman with Down syndrome who sets out to look for her beloved boyfriend after he disappears. Without her parents and teachers to rely on, she finds herself navigating complicated transportation systems, struggling to figure out where to eat and sleep, and barely avoiding captivity by a nefarious pimp. Rosie's characterization rings true; I recognize in her the same determination and vulnerability I've seen in my brother.
Nonfiction Children's Book About Down Syndrome
Hannah's Down Syndrome Superpowers by Lori Yarborough and illustrated by Roksana Oslizlio
This charming educational children's book clearly and respectfully explains the characteristics of Down syndrome for young readers, as told by a girl in a pink princess dress and a jeweled tiara. The book includes a discussion on chromosomes, fun ideas for planning playdates with kids who have Down syndrome, simple ASL signs for enhanced communication, and descriptions of physical and emotional characteristics particular to this demographic.
It's my hope that these books will demystify Down syndrome for readers, encourage inclusivity, and inspire other family members of people with this genetic condition to craft nuanced, respectful characters in fiction and nonfiction for young people.
What are your favorite children's books about Down syndrome?
Let us know in the comments!