Reset Password
ERROR: Invalid password reset link.
How Getting an ADHD Diagnosis at Age 23 Improved My Mental Health
I'm navigating the aftershocks of getting an adult ADHD diagnosis after it was missed during my childhood, and I know I'm not alone. Over the past few years, many women and fem-presenting people with ADHD have started sharing their stories, which is helping to break decades of predominant discourse that over-centers ADHD in boys and leads to other cases being misdiagnosed or missed altogether. 
Getting an ADHD diagnosis can be life-changing — I know it was for me when I was diagnosed at age 23. Here are some of the unexpected ways that my ADHD diagnosis (and subsequent treatment) have impacted my mental health and well-being.
1. Getting an ADHD diagnosis as an adult validated me and improved my self-esteem. 
The imposter syndrome that ADHD creates is wild. I genuinely thought that I just sucked at being an adult. I graduated from college literal days after my 18th birthday and yet, a few years later, I found myself struggling to complete basic "adult" tasks. Why couldn't I pay bills on time, even when I had the money to pay them? Why was I in an endless cycle of trying new journals, productivity apps, and organizing methods, just for them to only stick for a week before falling into disrepair? And why couldn't I clean? 
While I had previously experienced periods of depression caused by my PTSD, these struggles with tasks persisted no matter what my underlying mood was. It was deeply embarrassing to flounder with things that were so basic, especially while I had so much ambition and finesse in other areas of my life. I gravitated towards high-stress, high-reward, spontaneous fields like politics and advocacy, where I was able to override boredom with adrenaline. But all of my professional and personal achievements didn't begin to cancel out the shame I felt at my symptoms. 
During a particularly bad executive dysfunction spiral in 2020, I bitterly recognized that all of the time I spent stressing about tasks and wanting to do them but being unable to start on them was far less than the time it would've taken to do the tasks in the first place. I would cry, panic, and have meltdowns. It's not like my procrastination ever bought me peace — I never stopped feeling the weight of my overdue to-do list. 
The mere validation that an ADHD diagnosis brought to me was so freeing. When I was diagnosed, it was suddenly revealed that none of this was a personal failing. My inability to clean, my struggles with remembering and completing tasks, the shame-spirals I got buried by if I delayed something "too long" were all symptoms of a fundamental difference in my brain. It wasn't because I was lazy or because I sucked at being an adult. My neurobiology is just unique. 
Furthermore, other people felt and experienced those same struggles too! My diagnosis allowed me to connect with fellow ADHDers, learn neurodivergent-friendly task management structures, and share our trials and triumphs. My diagnosis took away the isolation, and as a result, I became a lot more emotionally equipped to live with this. I don't feel bad or ashamed about myself for this anymore, even when my symptoms are really acting up, and that's been a gift for my self-worth. 
2. Finding out I have ADHD drastically reduced my self-harm impulses. 
Perhaps the most unexpected impact that my ADHD diagnosis had on me was in terms of my self-harm. I had struggled with it since I was 16, and while I had made significant progress and was no longer actively self-harming, keeping the impulses at bay became so ingrained in my life that I didn't realize how much of a burden it was on me until it suddenly stopped. 
About a week after starting ADHD medication, I realized that, for the first time since I was a teenager, I hadn't had to bat away self-harm impulses in days. My brain was suspiciously quiet, even during moments of frustration or stress that would usually cause a five-alarm urge to harm myself. It just stopped reaching for that maladaptive tool. I wondered if this was a fluke, but it's been two and a half years since then, and the incessant self-harm urges haven't come back. Even though I hadn't previously thought that ADHD could be exacerbating my self-harm tendencies, it turned out that it was. One of ADHD's hallmarks is chemical-thrill-seeking via impulsive behavior — whether it's substance abuse, gambling, or something else, like self-harm — and it provided a perfect accelerant for my history of trauma. 
Diagnosis and treatment of my ADHD were critical steps for me to build my mental stability, wellness, and resilience. That's in no small part due to the reduction in self-harm impulses. 
3. Getting ADHD treatment as an adult has helped me build helpful non-medication habits and routines. 
While I do take ADHD stimulant medication, I don't take it every day. Getting treatment for my ADHD has allowed me to foster non-medication-based habits that bolster my focus, mindfulness, and productivity. These habits and systems that I've built exist even on the days I don't take my medication, and so do the positive impacts on my mental health. Before my diagnosis and getting on medication, I had tried incredibly hard to start a daily meditation practice in a desperate attempt to quell my symptoms. I managed to do it nearly every day, but the problem was that I physically could not meditate for more than 60 seconds. I would get squirmy, repeatedly distracted, or otherwise unable to engage. 
Starting ADHD medication was, ironically, the catalyst for making all of the non-medication support tools accessible to me for the first time ever. I can meditate for up to 20 minutes now, and I regularly start my day with a session or end it with one. I've stuck with a single productivity app for nearly two years. It's not a difference in willpower or commitment that defines me from my pre-diagnosis days: it's a difference in support, adaptability, and most crucially, access. 
How has getting an adult ADHD diagnosis affected your mental health?
Share your experiences with our safe and supportive community in the comments.
Empowering & Funny Anxiety Merch: Shirts, Stickers, Pins & More
This anxiety merch includes shirts, pins, stickers, and more with funny and inspirational messages to raise awareness and end mental health stigmas.
This article contains affiliate links. As an Amazon associate, we earn from qualifying purchases.
Why Anxiety Merch Matters
Anxiety disorders affect over 40 million people in the United States. Those living with anxiety often struggle to find ways to cope with the effects of their diagnosis, ranging from feeling uneasy and fearful in social situations, to more severe effects such as panic attacks and difficulty working, shopping, and making friends. I'm one of those 40 million, and if you are too, you know how debilitating serious anxiety can really be. 
In recent years, there has been an increased awareness of mental health issues such as anxiety, and this has resulted in a considerable market for "anxiety merch." Anxiety merch is designed to help people like us manage our symptoms through humor and positive affirmations — all while looking cool.
Anxiety merch can range from apparel such as t-shirts with messages printed on them to pins, stickers, hats, and so much more. These items are often decorated with messages of courage and strength, or irreverent humor. Wearing anxiety merch can be an important aspect of self-acceptance and self-care. These items also make great gifts for a family member or friend who is struggling with anxiety.
In addition to providing comforting reminders and affirmations, these products also serve as a reminder of what can be achieved when we focus on taking care of our own mental health needs. Additionally, buying products from small businesses that support mental health awareness helps spread the message about how important it is to acknowledge and address our emotional needs.
Anxiety Merch: Shirts 
When you're feeling anxious, slipping into a comfy T-shirt or sweatshirt after a long stressful day can be exactly what you need. It's my favorite thing to do after a hot bath!
Funny Anxiety Shirts
Anxiety isn't funny… But these shirts are! Being able to laugh at yourself often helps to defuse panic and stress.
Funny Social Anxiety Shirts
Sometimes being honest and upfront about your social anxiety is the right solution. Tell the world all about it with these funny social anxiety shirts.
Anxiety Merch: Stickers
These anxiety stickers are all made by small business owners who live with mental health conditions themselves, so you'll be supporting someone who goes through similar struggles.
Anxiety and Social Anxiety Stickers for Education and Awareness
Funny Anxiety Stickers
Laughing at our anxiety can help us to banish it, and these funny anxiety stickers will make it easier.
Funny Social Anxiety Stickers
Placing a funny social anxiety sticker on your laptop or water bottle is a great way of breaking the ice, especially when talking to people is hard.
Anxiety Merch: Enamel Pins and Buttons
I have lots of enamel pins with beautiful art and important messages on my backpacks and canvas purses. If you do too, you'll love sharing these anxiety pins and buttons that have funny and educational messages with the world — or at least the person behind you in line at the grocery store!
Anxiety and Social Anxiety Pins, Buttons, and Badges for Education and Awareness
These anxiety pins and buttons raise awareness and help you communicate your needs so people will hopefully be more understanding.
Funny Anxiety Pins, Buttons, and Badges
The anxiety buttons and enamel pins in this section use humor to destigmatize our struggles and connect us to others who can relate.
Funny Social Anxiety Pins, Buttons, and Badges
Wearing funny social anxiety pins can put you or the person you're talking to at ease during the awkward conversations that often happen in life with this disorder.
Anxiety Merch: Home Decor and Accessories
If it's anxiety merch that raises awareness or uses humor to talk about anxiety and doesn't fit into any other category, you'll find it here!
Anxiety Merch: Fidget Items
Looking for fidget items? Check out our related articles:
Fidgets for Body-Focused Repetitive Behaviors
Calm Strips and Sensory Stickers for Anxiety
No matter what type of item you choose, wearing or displaying anxiety merch is a great way to show support for yourself or someone else who is living with anxiety. Whether it's a tangible reminder of your own courage or simply an expression of solidarity with someone else's journey, any gesture goes a long way!
Do you make anxiety merch?
Add your site to our free AbilityShop disabled-owned business directory.
My Pediatrician Started My Disordered Eating at Age 6. Now the American Academy of Pediatrics Wants to Make This Common Practice.
The American Academy of Pediatrics recently released new clinical practice guidelines that doctors and parents need to target fat kids to prevent them  from becoming fat adults. I can tell you now that will be a disaster. It will be damaging to children and will cause eating disorders.
The panel advises that health care providers should consider referring children as young as 2 years old to "intensive health behavior and lifestyle treatment" programs if they are overweight or in the obese range. Children ages 12 and up with an obese BMI are to be considered for counseling to be prescribed weight-loss medications, and those over age 13 with severe obesity based solely on the BMI should receive medication or a referral to a bariatric surgery center.
Although the guidelines are new, doctors have been perpetuating physical and psychological harm to children based on their weight for decades. I am living proof of the damage caused by this practice and its unintended consequences.
I was 6 back in 1978 when my mom took me to my annual checkup with my pediatrician. The doctor weighed me and exclaimed to my mom, "What are you feeding her, lead sandwiches?" Up until that moment, I had no awareness of my body, let alone that something was wrong with it. 
I could tell my Black mother was mortified by my doctor's statements. Instead of defending me and saying I was perfect just the way I am, she said she would do something about the problem.
What problem? What was possibly wrong? How could a growing kid be a problem? What was wrong with being heavy? What was wrong with me?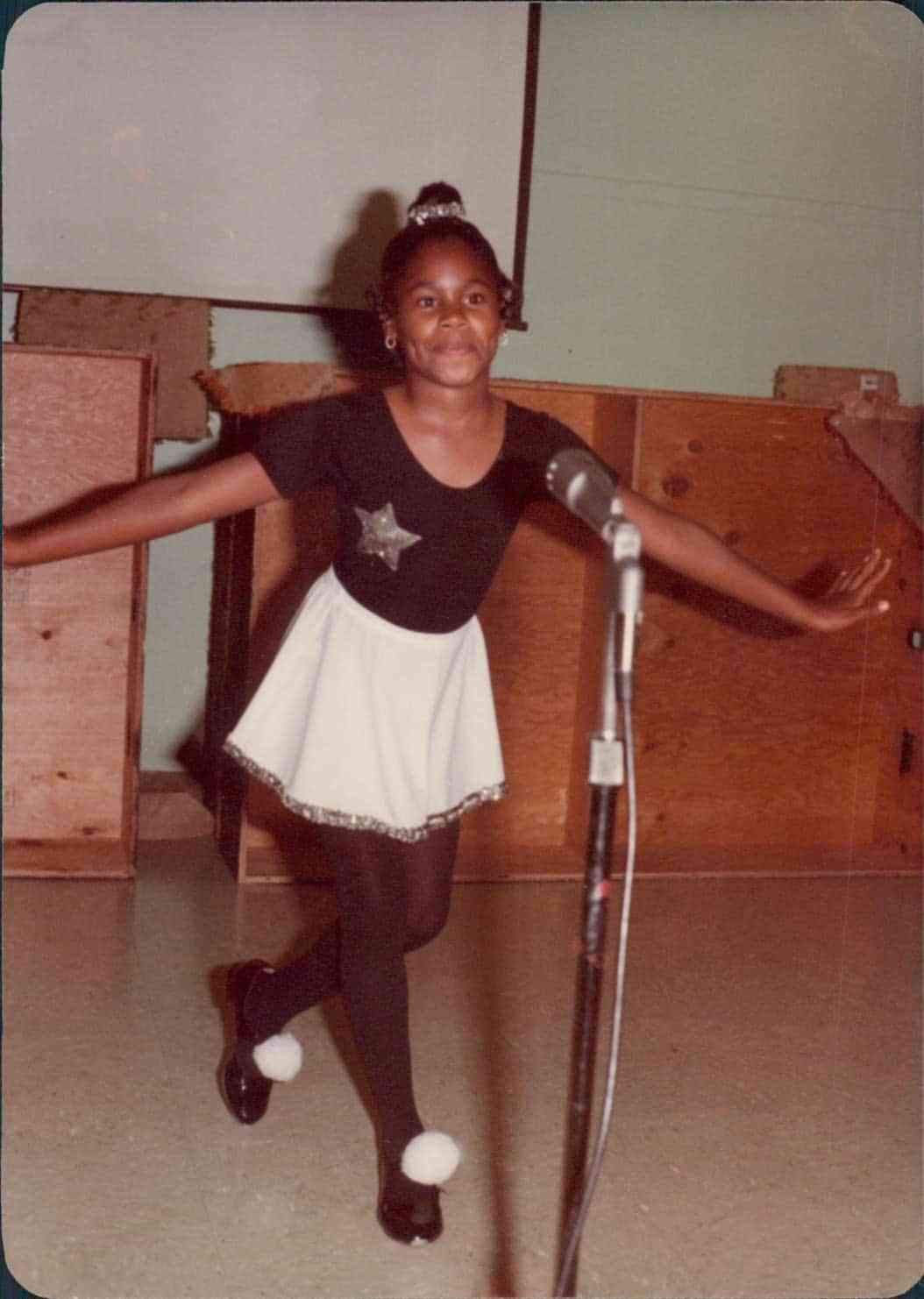 That doctor's comment was a defining moment in my life and I have never forgotten his words in my entire 50 years.
I never recovered. My mother never recovered, and she has been trying to change my "wrong" body since then. Even at 36 years old, she was paying for a liquid diet for me.
I was a victim of medical fatphobia. My mom thought to protect me from discrimination and mistreatment and to keep her in the good graces of the doctors she would shame me into a body that was not obtainable. She put me on every fad diet she was on. She hated her body, so I was supposed to hate mine too. I have done the hot dog diet, the cottage cheese diet, the saltine cracker diet, Weight Watchers, steroids, and more all before the age of 18. No matter how I did on these diets, it was never good enough. In reviewing pictures from my childhood. I was a big, tall child. No one other than my mother and the doctor would have considered me fat. With the new guidelines from the AAP, I would be eligible to receive medication or even bariatric surgery. Mother would have been forced to comply.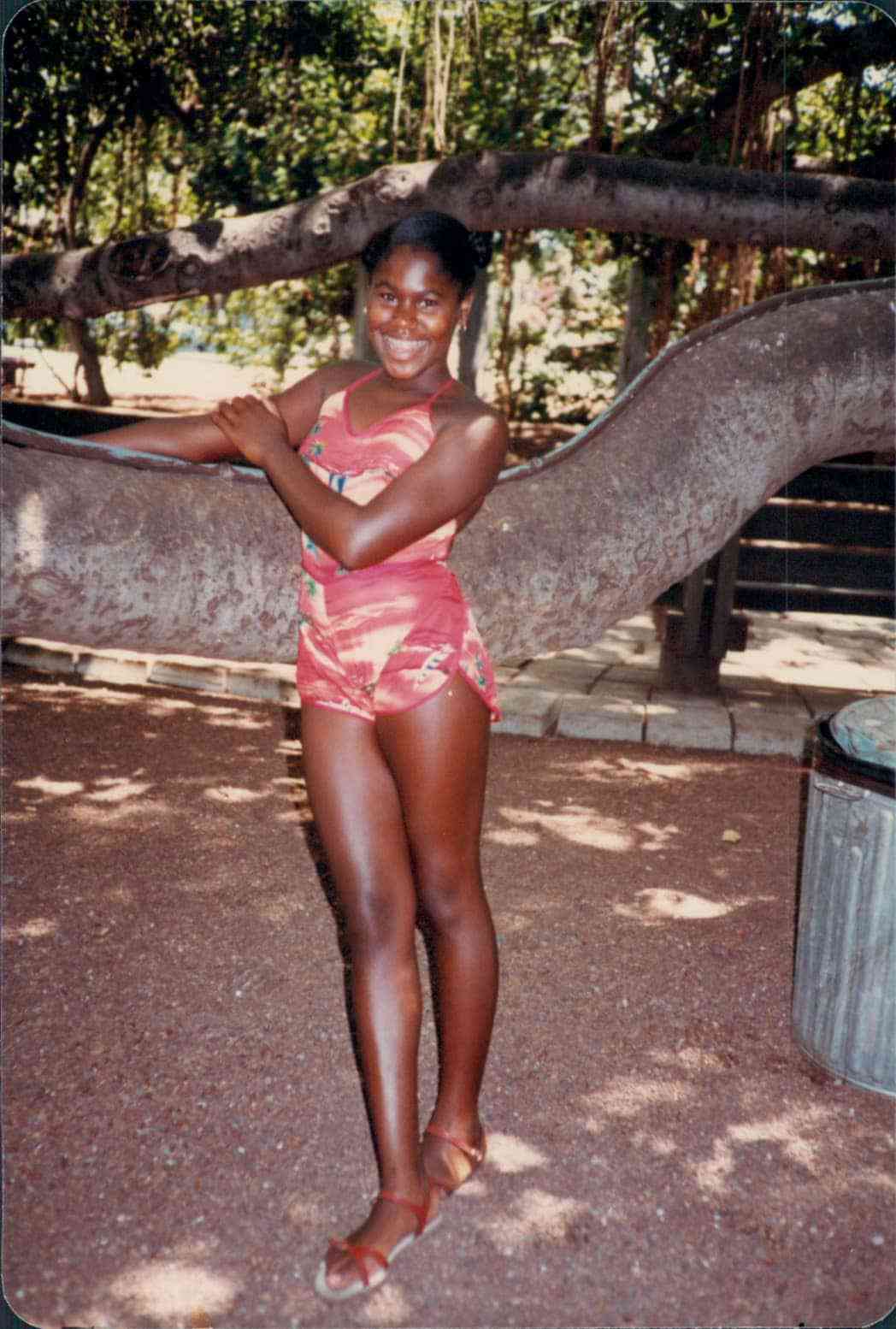 When I was a freshman in high school, I went for another check-up at the pediatrician. He weighed me in the hallway and exclaimed loudly to my parent that I needed to stop eating so much because I was fat. I was so embarrassed. I decided to go on a diet and my parents began to monitor what I was eating even more closely. I eventually developed an eating disorder and passed out at school. When the doctor asked what I was eating after I was rushed to his office, I told him, and he then said "You are not eating enough." I could not win. I thought I was doing what he wanted.
Every doctor I have had pushed weight loss surgery on me. I have even been refused medical care unless I am willing to have surgery. I thought I was the bad one. I was not. This was poor and unethical medical care. I could not put my finger on it, but something was very wrong here and it was not me.
As an adult, I got the messages loud and clear that I was unacceptable, that the reason the kids called me "grape ape" and "Jolly Green Giant" in school was that I was not in the ideal body. I was tall and built like my dad — I was not fat. There was nothing wrong with me except my BMI was high.
Society said that I was not acceptable and that I should be as close to the ideal body (a white woman) as humanly possible, otherwise I should be ashamed of myself and not afforded all the fruits of life. As my mother ingrained into me, I would never find a husband (I am a lesbian so there is that), a good job, a meaningful career, respect from peers, friends, and anything else thin privilege affords someone.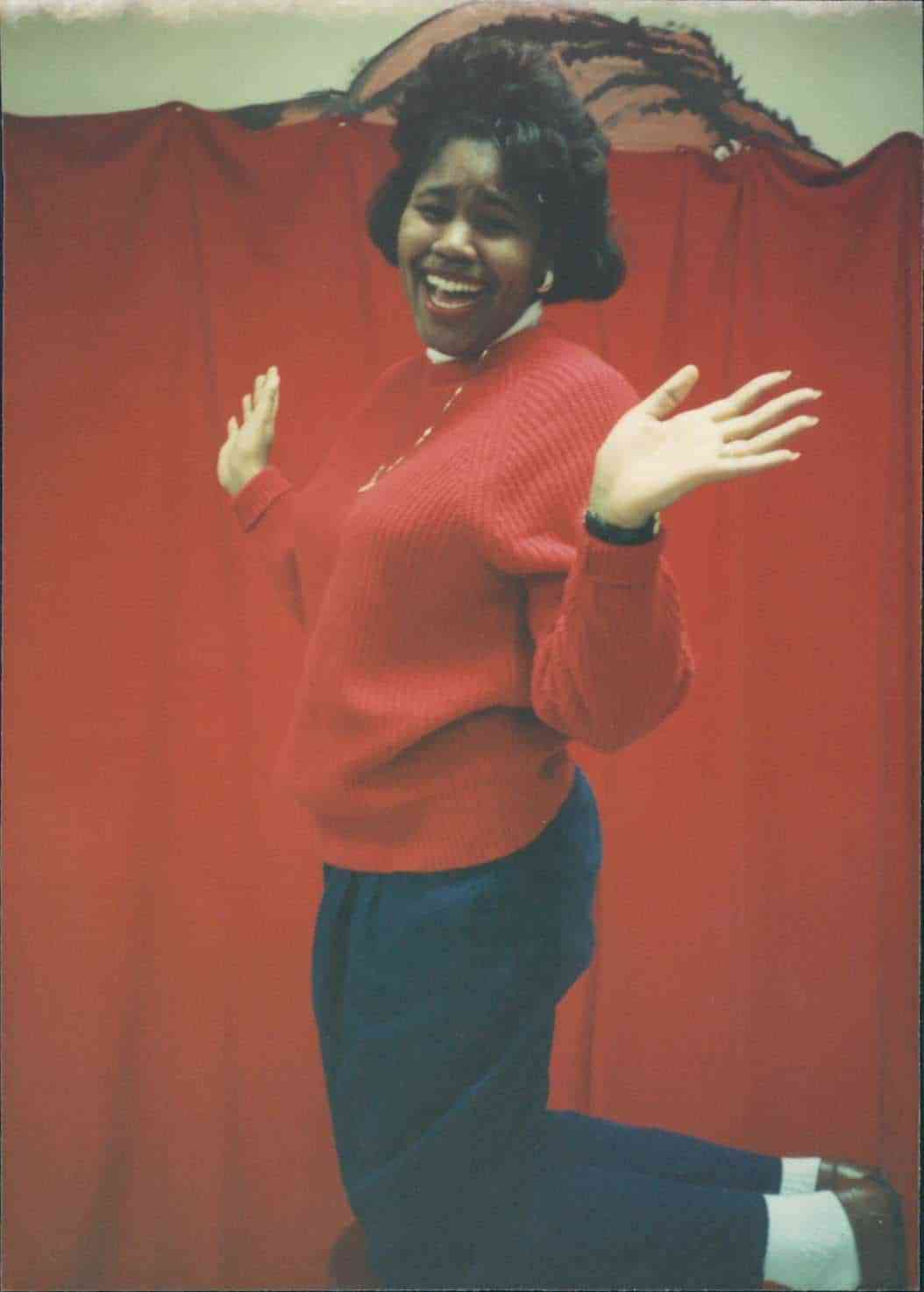 At my lowest weight, when I had become what would be considered thin, I was praised and lauded for doing the impossible — losing weight. Everyone wanted to know my secret. It was starvation. I was literally starving myself in the short run to acquire a look that would last for a short time until my body said no more and corrected itself and more.
All through my adulthood, my weight cycled. I would lose as much as 100 pounds and then promptly gain it all back and more. Society and doctors would say I was weak-willed, gluttonous, stupid, and should be ashamed of myself. The reality is that I am highly educated (master's degree), I have had a tremendous career, I am an avid volunteer, community educator on various justice issues, a writer, and I have many friends.
When I was 48 years old, I read an article about how diets do not work and that 97% of those who lose weight on diets regain what they have lost and more within 3 years. Why had no one told me this? (Another symptom of diet culture, hide the truth about diets.) I evaluated my life, and it was true. I was not a failure, diet culture was. I was not lazy or weak-willed — my body was naturally rebelling against starvation and needed to refeed. I was not alone. All dieters were dealing with this.
So, if we know that diets do not work and know that weight cycling is bad for you, why is everyone pushing diets? From doctors to nutritionists, to dieticians, to personal trainers, to researchers, and even the President of the United States, this myth is pervasive. 
I had to learn what is going on so I could get off the dieting hamster wheel and heal my body and mind.
What I have learned is that everyone is pushing the body ideal and that is not me. Diet culture is obsessed with the white female body. The form of it, the look of it is held out as what we all should be striving for. This obsession has its roots in racism and the notion that white women did not want bodies like slave women.
When I found this out, it all began to make sense to me. The reason I was never going to be satisfied with my body is because I was never meant to be. I am never going to be the ideal in a society filled with racism and fatphobia and I am supposed to be disgusted with myself as a result.
I am more than my body. I have more to offer than my appearance. I am a full human being that deserves dignity and respect.
My pediatrician set me on a lifelong quest for "perfect" and "small." I am officially off the course. I have decided to love my body as it is regardless of what society says. This new frame of mind will be hard to manage with all the societal pressure, but it is necessary. My mental health depends on it.
5 Comfortable and Cozy Bedding Items That Help with Painsomnia
I have a love-hate relationship with the word "painsomnia" — insomnia caused by chronic pain.  Hate because I know it all too well.  My osteoporosis has led to multiple fractures, each leaving some pain behind, and the osteoarthritis in my knees and hips is slowly progressing.  Getting comfortable at night is a challenge, and pain-disrupted sleep is so difficult!  Therein comes the love part of the relationship.  Much as I hate the word, it just describes the experience so well.
I am happy to say that I experience painsomnia much less often since I upgraded each element of my sleep station. Here are my tips for creating a comfortable bed to reduce painsomnia.
This article contains affiliate links. As an Amazon associate, we earn from qualifying purchases.
1. Find a mattress that cushions your joints and other areas where you experience chronic pain.
First came the mattress.  There are so many articles out there with mattress ratings, often with different opinions of "the best." After some research, I decided on an Avocado Green Mattress.  I chose it because their hybrid was highly rated and I love the company's sustainability.  It made a big difference in my sleep comfort. 
2. Use a body pillow to reduce painsomnia.
Next, I upgraded my body pillow.  Sleeping with a body pillow is essential for me, both because a prop between my knees prevents hip pain and because I need to elevate my shoulder. My old body pillow was getting thin from use.  I chose the Buffy Cloud Body Pillow. It has proven to be a good pick.  It is thick and firm, and doesn't seem to be mashing down over time.  Another improvement in my sleep.
Buffy Cloud Body Pillow - Full Body Comfort - Cool-to-The-Touch, 100% Lyocell Fabric, Down Alternative Fill - 20 x 54 - Pregnancy Support
2 new from $45.00
Free shipping
as of February 3, 2023 3:43 AM
3. Choose the right cover for your body pillow to help you sleep comfortably.
With a new body pillow, it was time for a new body pillow cover.  Here, I implemented a lesson I learned while recovering from one of my shoulder fractures.  I was in rehab, and using every extra pillow the facility had to elevate my shoulder at night.  A friend of mine gave me a velour dog pillow, which I placed at the top of the pile.  I noticed that when I was stroking the pillow, my pain seemed less.  My doctor verified that pleasurable sensations can override pain signals.  I found a faux fur body pillow cover, similar to this one. It is amazingly soft.  I find myself rubbing it as I fall asleep, and that helps.
XeGe Luxury Shaggy Faux Fur Body Pillow Cover, Fluffy Bed Pillow Case with Zipper Closure, Soft Decorative Plush Long Pillow Sham, Fuzzy Hug Pillow for Home Living Room 21"x54" Sage Green
as of February 3, 2023 3:43 AM
4. Find a pillow that properly supports your head and neck to help prevent painsomnia.
I researched a new pillow to help with chronic pain.  Although I am mostly a side sleeper, there are times it helps to sleep on my back for a while.  I chose the Dosaze Contoured Orthopedic Pillow, which is highly rated for all sleep positions.  I love it!
Dosaze Contoured Orthopedic Pillow, Neck Pillows for Pain Relief Sleeping, Cervical Memory Foam Pillow, Ergonomic Orthopedic Sleeping Neck Support Pillow for Side Sleepers Back and Stomach (White)
as of February 3, 2023 3:43 AM
5. Choose a soft blanket to cuddle, which will help you fall asleep.
One final element you might consider upgrading is your blanket.  In my case, I already had a lightweight, soft blanket.  I keenly remember purchasing it.  I was one of several customers in the blanket aisle.  I was surprised that I was the only one opening up the packages to feel the blanket.  I've always loved soft textures.  I was looking for the softest blanket in the store, regardless of color and cost. Don't be afraid to open the packages, they make them with zippers for a reason!
Nestl Fleece Blanket - Bed Blankets Queen Size - Soft Fuzzy Blanket - Lightweight Queen Blanket for Bed - Cut Plush Blanket - Teal Queen Size Blanket - 90x90 Inches
2 new from $28.99
Free shipping
as of February 3, 2023 3:43 AM
All this cost me a bit, but it was worth every penny.  The best part is that I not only sleep better, but have less pain during the day.  Win-win!
What are your favorite bedding accessories to help stop painsomnia?
Share your experiences with our chronic pain community in the comments.
Image via Deposit Photos
Affirmation Cards & Mindfulness Cards to Remind You That You Are Worthy
We all need a little extra support sometimes. That's why affirmation cards and therapy cards are such amazing tools for self-care. Whether you need a reminder of your worth, you're trying to learn meditation and mindfulness techniques, or you want to practice skills you learned in cognitive behavioral therapy or dialectical behavioral therapy, these cards can help you stay positive and motivated.
Affirmation cards are also great gifts to give to someone who needs a little extra love and encouragement. These cards will remind them that they are enough just as they are.
In this complete guide to self-care cards, we'll discuss the various options available and how you can use them to improve your mental health. We've also attempted to organize the vast and confusing variety of cards into categories so you can find the right deck for your needs.
This article contains affiliate links. As an Amazon associate, we earn from qualifying purchases.
What are affirmation cards?
Affirmation cards are tools for self-care and positive thinking. They come in a variety of forms, such as decks of cards with inspirational quotes, printable cards you can download, and funny cards with expletive-laded motivational messages.
How to Use Affirmation Cards
Using affirmation cards is easy – light a candle, shuffle the deck, and pick a card. Read the card out loud and focus on the positive message it contains. This simple act can help you reframe your thoughts and shift your perspective in a more positive direction.
What are therapy cards?
Therapy cards are designed to help people cope with emotional struggles. Some card decks are intended to be used in conjunction with cognitive-behavioral therapy and dialectical behavior therapy and serve as a way to practice techniques and skills for coping with stress, managing anger, and processing trauma. Other decks are less structured and can enhance narrative or art therapy through the use of evocative imagery or writing prompts.
Therapy cards are a simple way to practice self-care and find positive ways to cope with difficult emotions. They break complex and sometimes overwhelming concepts and emotions into bite-size pieces and make it easier to pursue personal growth every day even if you don't have much time.
How to Use Mindfulness Cards and Therapy Cards
Using therapy cards is a great way to practice self-care and find new and creative ways to cope with emotions. Here are some tips for using therapy cards:
1. Take your time. Give yourself the space to sit with your card and really think about what it means. You can also look up the quotes or words online to get a better understanding of their meaning and depth.
2. Practice mindfulness. Focus on whatever emotions come up as you read through each card, take deep breaths, and let your thoughts flow freely.
3. Look at the imagery. If there is imagery on the card, take a moment to observe any patterns, elements, or symbols that stand out. There are no right or wrong answers when it comes to meditative associative cards; all that matters is what the image or symbol means to you.
4. Write reflections. Once you've taken in what the card says, try writing out your own reflections in a journal or talking about them with someone else if you feel comfortable doing so. Journaling about what the card means for you personally can help integrate its message into your life more deeply.
Types of Cards
Affirmation cards, mindfulness cards, and therapy cards come in many different forms. In this guide, you'll find decks for all ages and some specifically designed for the unique needs of various communities.
Cute and Funny Affirmation Cards
If you like a healthy dose of humor and charm with your positive motivation, these self-care cards will bring a smile and a laugh to your face every time you use them.
Irreverent and Swearing Affirmation Cards
Do you kind of hate affirmations, yet found yourself reading this article? Well, these are the cards you need. Tell toxic positivity to f*** off with these expletive-laced motivational card decks.
Creative Affirmations Cards
These cards are for the writers, artists, musicians, and other creatives among us. Creating art is supposed to be fun and relaxing, but sometimes our own self-doubt and insecurities can get in the way. And for professional creators, the pressure of trying to succeed in a highly competitive industry can be soul-crushing. These card decks help you let go of these everyday stresses and re-discover why you love being creative with quotes from famous artists, inspiring writing prompts, and more.
Affirmation Cards for Self-Esteem and Empowerment
These affirmations cards help you re-center yourself with messages of empowerment and body positivity.
Affirmation and Mindfulness Cards to Help You Conquer Anxiety
Anxiety causes us to doubt ourselves and holds us back from performing at our best. These decks tame the anxiety monster so you can go out into the world with greater confidence.
Animals and Nature Affirmation Cards and Mindfulness Cards
I love these animal and nature-themed cards, especially the emotional support animal deck. Our pets give us the kind of unconditional love we should be giving ourselves, so they are perfect theming for a mindfulness card deck.
Affirmation Cards for the LGBTQ+ Community
Gay, lesbian, bisexual, and transgender people often struggle to accept ourselves because of self-doubt and societal judgment. The recent increase in homophobic and transphobic rhetoric and violence has left many in our community feeling even more anxious, depressed, and alone. These LGBTQ+ affirmation cards remind us that love is love and that we are good enough just the way we are.
Affirmation Cards for the LatinX Community
Affirmations for the LatinX community can be an incredibly powerful tool for self-reflection and understanding. For Hispanic and LatinX individuals, affirmations should be culturally relevant and speak to their experiences. These could range from traditional Spanish sayings, to prayer cards, to words that acknowledge their strength and resilience as a people. Through affirmations, LatinX individuals can remind themselves of their worth without having to fit into anyone else's mold or idea of who they should be. They can also provide solace when faced with difficult times, offering hope and faith that things will get better.
Affirmation Cards for the Black Community
Affirmations can be a valuable tool for resilience, healing, and strength when you are a Black person living in a country with a history of racism and oppression. These cards use the accomplishments of Black icons to  motivate, and celebrate the beauty and strength of Black minds and bodies.
Affirmation and Therapy Cards for Kids
Affirmation cards can be an important tool to help children build self-esteem and foster positive thinking. For kids, these cards should have cheerful images and simple messages that focus on their potential, strength, creativity, and uniqueness. They can encourage children to believe in themselves by reminding them of the gifts they possess, while also providing reassurance that they can do anything they set their minds to. Through affirmation cards, kids can feel empowered both at home and in school while learning to accept themselves as they are.
Spiritual Mindfulness and Meditation Cards
With meditation cards, users can practice mindfulness without the need for a lengthy guided meditation session. They can be used in various settings including at home or even while commuting to work or school, allowing users to stay centered no matter the situation. Meditation cards can also provide helpful reminders of how to take care of oneself throughout the day.
Meditative Associative Therapy Cards for Inner Work
Meditative associative cards are a great tool for anyone looking to explore their inner workings while cultivating self-compassion. These cards feature visual prompts that aim to help users draw connections between their thoughts, feelings, and experiences. Each card offers an opportunity to practice mindful contemplation and to better understand how one's mind works in different contexts. By taking the time to ponder each prompt, users can gain insight into their core values and connect with universal archetypes such as the Shadow and Divine Feminine. Meditative associative cards serve as helpful reminders for those wanting to deepen their connection with themselves or unearth areas of growth.
Therapy Cards for Healing From PTSD and Trauma
These therapy cards teach coping strategies for living with the long-term effects of trauma, and assist in managing PTSD symptoms such as panic attacks, dissociation, and hypervigilance. Some sets come on keyrings so you can take them anywhere and quickly consult them for support during difficult moments.
CBT and DBT Skills Therapy Cards
Cognitive-behavioral therapy and its offshoot dialectical behavior therapy are growing in popularity because they provide practical strategies for emotional regulation and coping with stressful situations. Many CBT skills and DBT skills use memorable names and acronyms to teach simple yet life-changing concepts you can use to shift your mindset. That makes these treatment modalities especially well-suited to the therapy card format. CBT and DBT therapy cards can help you practice what you've learned with your therapist at home and review key skills to prepare yourself before entering a potentially triggering situation.
Therapy Cards for Self-Exploration
These therapy cards are designed for self-exploration and personal growth. They can be used on your own or, ideally, with the support of a professional counselor.
Therapy Cards for Relationships and Starting Conversations
So many personal and societal conflicts could be prevented or peacefully resolved with better communication. These therapy cards facilitate conversations between romantic partners, family members, and friends, and can be used in a professional setting or at home. 
If you're looking for an easy way to practice self-care, try using affirmation cards. They may be small but their power is huge!
Didn't find what you need here? Check out our guide to self-care boxes for more items that can help you process emotions and lift your mood.
How have therapy cards or affirmation cards helped you?
Share your experience with our safe and supportive community in the comments.
Self-Care Boxes & Mental Health Kits: Cozy, Comforting Gifts
Mental health is just as important as physical health, yet it's often overlooked or neglected. Self-care boxes are an easy way to take care of your mental health and also make great gifts for a family member or friend who could use a mood boost.
Mental health kits come in all shapes and sizes and typically include items such as candles, beauty products, journals, books, and other items tailored to make you feel good. Each box is unique and carefully curated with items that bring joy, encourage relaxation, and promote wellness. Self-care boxes can be one-time purchases or subscription services, and can range from simple packages containing only a few items to luxury boxes filled with expensive goodies. They make great gifts for yourself or someone special in your life who could use a little pampering. 
In this ultimate guide to self-care boxes, we have done our best to organize a curated selection of the numerous options available so you can find the right mental health kit for someone you care about. We have mental health care kits for people with lots of different interests and folks from communities that don't always get the support and affirmation they need from mainstream society. We have included items from small businesses and a few from Amazon if you're shopping last minute and need fast shipping.
This article contains affiliate links. As an Amazon associate, we earn from qualifying purchases.
Self-Care Boxes – Our Top 6 Picks 
Need to find the right gift quickly? Here are 6 of our most popular and recommended options that will work for a wide range of people.
Self-Care Boxes for Mental Health and Chronic Illness 
At The Ability Toolbox, we are all about supporting people with disabilities, chronic illnesses, and mental health conditions to live their best lives. Self-care is so vital for our community, so let's start the guide with some items geared toward our readers.
General Mental Health Kits and Self-Care Boxes
Self-Esteem and Affirmations Self-Care Boxes and Mental Health Kits
it's easy to start feeling down on yourself in a society where people judge you based on how you look and where racism, sexism, homophobia, and ableism are rampant. These self-care boxes and mental health kits are filled with affirmations to remind you that you are worthy and you are good enough just the way you are.
Depression and Anxiety Mental Health Kits and Self-Care Boxes
Whether you have depression, generalized anxiety disorder, panic attacks, PTSD, or you're simply stressed out by these uncertain times we live in, these kits will help you unwind and let go of stressful and intrusive thoughts.
Sleep and Relaxation Mental Health Kits and Self-Care Boxes
Self-care is all about taking time out of your busy schedule to look after yourself. And what better way to do so than with a mental health kit like these? 
Autism and ADHD Mental Health Kits and Self-Care Boxes
It's tough to be neurodivergent and live in neurotypical society where the way you perceive the world is frequently not understood. These self-care kits for people with ADHD, autism, and/or sensory processing disorder can help you cope with sensory overload, calm meltdowns, and allow you to let go of distractions and stop overthinking. All of the items featured in this section are from neurodivergent-owned small businesses!
Looking for more gifts like these? Check out our guide to fidget toys for neurodivergent folks.
Self-Care Boxes for Chronic Illness, Sickness, and Surgery Recovery
If you're recovering from surgery or battling COVID, the flu, or chronic illness symptoms, these kits can help you pamper yourself. They also make perfect gifts for a loved one who is struggling.
Specialty Self-Care Boxes and Mental Health Kits
Do you ever feel like a lot of self-care boxes are designed for straight white women? Self-care is for everyone, and these kits can help meet the unique needs of folks from marginalized communities and others who tend to get left out of conversations about mental health.
Self-Care Boxes and Mental Health Kits for the LGBTQ+ Community
The Ability Toolbox is not only disabled-owned, it is also queer-owned. We know that self-care is essential for the LGBTQ+ community, especially in the face of rising discrimination and oppressive laws. These mental health care kits remind us that we can value ourselves even when society doesn't show us the same respect.
Self-Care Boxes and Mental Health Kits for BIPOC Folks
The items in typical self-care boxes sometimes don't meet the hair and skin needs of people of color, and may not address the unique mental health challenges BIPOC folks face. These kits are designed by and for people of color and have the cultural awareness other boxes may lack.
Self-Care Boxes for Men
So many mental health kits seem to be designed for women and feminine folks. But self-care is just as important for men and masculine people! These self-care boxes for men feature more masculine scents and beard care items.
Art and Crafting Self-Care Boxes
Engaging in creative pursuits is one of the best ways to let go of stress and care for your mental health. We have divided these self-care boxes into sections based on the type of arts and crafts so you can choose the right option for your interests and skill set.
Drawing, Painting, and Coloring Mental Health Kits and Self-Care Boxes
Drawing or using adult coloring books is a great way to process your feelings after a long day or week. Let those colors fly, or make angry black scribbles, it's all up to you.
Sewing, Knitting, and Crochet Self-Care Boxes
There's something incredibly soothing about the repetitive motions of knitting a sweater or crocheting an adorable amigurumi toy. Several studies have shown that knitting, crocheting, and quilting can reduce anxiety and help stave off cognitive decline and dementia in older adults. 
Crafting Self-Care Boxes
You have an endless array of choices when it comes to crafting for mental wellness. Here are just a few we haven't already covered, including origami and diamond painting.
Coffee and Tea Self-Care Boxes
Sometimes you just have to survive on caffeine and courage… And sometimes you need to chill with a cup of herbal tea. Whatever type of self-care drinks you need (nonalcoholic, of course!) you'll find them in this list.
Hygge Self-Care Boxes
Hygge, pronounced "hoo-gah," roughly translates to "coziness." Hygge is a Danish lifestyle concept that focuses on enjoying simple pleasures and creating cozy vibes. Hygge is all about taking the time to slow down and savor life's little pleasures. It can include anything from sipping hot cocoa with a friend to snuggling up with a book in front of the fire. It's about feeling contentment and creating an atmosphere of relaxation and comfort at home. Hygge is not only practiced in Denmark but has become popular worldwide as people look for ways to find warmth and joy amidst the challenges of everyday life.
Skin and Body Self-Care Boxes
Last but not least, these traditional self-care boxes are filled with items for skin and body care such as soap, facemasks, bath bombs, candles, beauty products, and journals to encourage relaxation and reflection.
TheraBox Self Care Subscription Box - Self Care Kit With 8 Pampering Products In Wellness Gift Box -Relaxation Care Package, Self Care Gifts For Women
as of February 2, 2023 8:07 PM
If you are looking for an easy way to start taking better care of your mental health, give self-care boxes a try! They make perfect gifts too, so why not surprise someone special with a box of delightful goodies?
How These Designers Are Making Fashion Accessible to People With Disabilities
Getting dressed after waking up or putting on a beautiful outfit before going to a high-class establishment might seem second nature. Just take those flashy clothes out of the closet and put them on — done! However, for many wheelchair users and blind/sight-impaired individuals, this simple task can be grueling, intimidating, and downright discouraging. However, two able-bodied women in the fashion industry, Nancy Volpe Beringer, 68, of Flourtown, Pa., and Dee Dee Lasprogata of New York City, 49, found creative ways to help these individuals with disabilities look stunning and feel more independent.
In separate interviews, these two ladies explained how they accommodate people with disabilities and why they care.
Here are their profiles:
Nancy Volpe Beringer 
While Volpe Beringer was a contestant on the reality TV show, Bravo's Project Runway Season 18, she had to design a gown for Paralympic wheelchair racer Tatyana McFadden. She quickly learned that fitting certain wheelchair users into stunning clothing could be problematic, but this was a challenge that Volpe Beringer wanted to gnaw away at. She said that making the design for Tatyana compelled her to want to help other wheelchair users.
"It felt like the universe was telling me that was what I needed to be doing," said Volpe Beringer.
In the final round, Volpe Beringer designed a "train gown" for McFadden. A "train" is when fabric from the gown trails behind the wearer. Volpe Beringer said that some of the other contestants suggested that she not make the train, fearing that the fabric could get caught in the wheelchair.
"I made it anyway because this was about fulfilling Tatyana's fantasy," said Volpe Beringer. Not only did the fabric NOT get caught in the wheelchair, but McFadden did a wheelie as she and the train came down the aisle.
Volpe Beringer was Season 18's runner-up.
Last summer, she was a contestant on Project Runway's redemption series.
"I designed something for a 6-foot model and then I designed a second version for a trans female wheelchair user," said Volpe Beringer. "I had the 6-foot model walk out down the runway and then as he turned around at a pole, out came the wheelchair user in the adaptable same-looking outfit. His fantasy was to have pants with a flap in the front with magnetic closures that he could put on himself."
Volpe Beringer's point was that an outfit that can fit an able-bodied person could be adapted to fit a wheelchair user.
She did not win the redemption contest.
After the series, some of the judges told her that they thought that her ideas of designing adaptable clothing for wheelchair users was futuristic. Beringer disagreed. She told the judges that she designed clothes for wheelchair users the way that they wanted to wear them today.
Volpe Beringer explained one of her modifications: "If you wear a skirt while in a wheelchair, the waistband can be cutting into your stomach. I can make the waistband wider. That's one way I can adapt a skirt for a wheelchair user."
To learn more about Volpe Beringer, visit her website.
Volpe Beringer has a lot of methods for making clothing adaptable for wheelchair users, but what if you cannot see how the clothing looks?
This is an ongoing problem that Dee Dee Lasprogata has been successfully chopping away at since the '90s.
Dee Dee Lasprogata
In 1990, Lasprogata's 17-year-old friend, Jody Sack, was in a serious car accident. The car overturned and Sack lost all her vision in one eye and 80 percent in the other.
Many of Sack's friends abandoned her, but Lasprogata stayed loyal.
"We were like sisters," said Lasprogata.
Lasprogata remembered that Sacks lost her independence to dress fashionably. "It was always important to her to look her best and now it was hard for her," Lasprogata said.
Lasprogata's desire to help blind and visually impaired women look their best intensified after Jody Sack died in 1998, eight years after her car accident. Sack attended a rooftop party; she took a misstep and fell and died shortly afterward.
In 1999, Lasprogata patented a washable braille label, named D. LASPROGATA, which identified colors on t-shirts.
Lasprogata has dealt with high-profile people. In the early 2000s, PEOPLE Magazine wrote about Lasprogata's labels and one of Stevie Wonder's associates read the article and told him about it. According to Lasprogata, Stevie Wonder contacted her because he wanted to pick and choose clothing without help from anyone, and her labels met that need.
More recently, she had a brief meeting with Jared Kushner, the son-in-law of former U.S. President Donald J. Trump. This resulted from her holding a fashion trunk show at the Kushner Group. She described her short meeting with Jared Kushner as very professional.
"He seemed very nice," said Lasprogata.
Lasprogata spends half the year in Italy, outside of Milan on Lake Como, which she described as the "silk" capital of Italy, where she has both designed a collection and sourced apparel.  She spends the other half of the year in New York City.
She sells her line of clothing to fully able-bodied women at the retail price, but for blind and sight-impaired women, she sells at wholesale. In addition, she gives free dress consultations. She knows that for some blind and visually impaired women, buying fashionable clothing, or any clothing for that matter, can be intimidating. Therefore, she will work with no more than three people at a time.
You can reach Lasprogata by email.
6 of the Most Important Things You Can Do to Maintain Good Mental Health
If you live with a mental illness such as schizoaffective disorder, bipolar disorder, or depression, these six tips can help you maintain good mental health and progress in your recovery process.  
It is my hope that writing about my experiences will open conversations about illnesses like schizophrenia, bipolar, anxiety, and depression. I used to work with a woman who often said that in the 1960s, people never talked about cancer. It was a taboo topic, it was certain death, you just didn't mention it in polite company. Then, as people talked more about cancer, there was more early detection and more lives were saved. More funding was raised for treatment and research, just by talking about something that was once taboo. This is something that I feel can one day happen with mental illnesses. Just today, I was giving a talk about mental health awareness to a high school class and my co-presenter asked the class how many of them had family members with a mental illness, and about 10 hands in a class of 30 went up. This tells me that people are now more ready to talk about mental health, and also that there are a lot more people out there who are suffering than we may realize, and discussing things like the following really can make a difference.
As you read the below suggestions, it is important to understand this is not an exhaustive list, but it may be helpful to look at these suggestions and write down more of your own that you can share with friends who have mental health issues. You can even participate in social media groups and ask them their opinions on anything that strikes you, how they feel about these, and some of your own suggestions on maintaining good mental health.
1. Never stop or change your medication without finding out all the facts and consulting with the doctor who handles your case.
Some years ago, I was living alone and hadn't been ill in a very long time. I stopped going to see my psychiatrist and the negative thinking started to creep in. I started to think maybe I didn't need a psychiatrist, that maybe I had a hormonal problem. I hadn't been ill in such a long time, and I didn't have anyone to correct me, so I decided my medications could be changed.
It started innocently enough, I just lowered the dose of one medication, but what I didn't know was that the medication I lowered had to attain a certain level in my bloodstream to work. So, by cutting it in half, I made it totally useless. I got sicker than I had ever been and ended up going through the worst ordeal of my life, I had to be in the hospital for six long months. The irony was that when I went in, the doctors didn't know if I had stopped taking my medications or if my medications had stopped working, so they had to start over from scratch. By the end of the six months, I was simply put back onto the same medication I was on before and I returned to being well again. But I had lost a big chunk of my life. Never change your meds without talking to a professional!
2. Find a counselor you can afford to help you talk through things that contribute to your mental health struggles.
Something not often mentioned in psychiatry is that it has been proven talk therapy alone is more effective than medication alone. This doesn't mean you should stop taking your medications, but it does mean you should take medications and seek out a therapist. It can be expensive, but there are many alternatives for those on a low or fixed income. Many private psychologists or counselors will work on a sliding scale and some even offer a limited number of free sessions. I recently went through ten sessions of therapy and the compassion and life skills I was taught were so incredibly valuable. I had gone to some sessions before when my mother passed away. This was through a hospital chaplain who was qualified to counsel people and received a salary, so I didn't have to pay a lot to access her services.
3. Nurture your relationships with family and friends to help maintain your mental health.
Some people feel bad that they don't have many rewarding, solid friendships in their lives, but in truth, even some of the most mentally healthy people have only a few close friendships. What is different is that they step out of their comfort zone to maintain their friendships. In my case, I have one friend I have known for almost 40 years. I think about him a lot, and now and then he sends me an email or if he is close to where I live, we will meet for lunch. The friendship is so strong that it keeps going even though for the past five years or more we only see each other about once a year.
I am very lucky to have a cousin who is also a close friend. He and I talk on the phone almost every day. I still must set some boundaries with him; he knows if he calls and I am in the middle of writing something, he will have to wait for a while. What is important to me is that there is someone I can feel relaxed with, can joke with and who is part of my family.
I have a few other friends I talk to every day, including an ex-girlfriend who I haven't seen romantically in almost 30 years. When I first moved into my new apartment, it was a big adjustment period for me because I had lived in a group home for 15 years and had really gotten used to having people around. She was nice enough to talk with me for hours each day on the phone. Other friends I only see in the neighborhood, and some friends I only see on Facebook. When I can though, I try to see my closer friends from Facebook whenever they are in my area, or I am in theirs.
My best friend right now is a fellow author who has taught me a great deal about the business of writing. He is Indigenous and is such a generous soul. He has taught me that whenever you see someone you should bring a gift for them. He is a very fun and unique person and has an 8-year-old son, so I often find myself being the recipient of Star Wars toys his son no longer plays with. I like having them around, and sometimes I even set them up to recreate scenes from the movies. It feels good to have a hobby I can share with my best friend and just have fun with, even though some may consider it a bit immature.
4. Consider getting a dog to keep you active and maintain good mental health.
Until just a few short years ago, I was a cat person. I loved cats, had a wonderful cat when I was a child, and always sort of thought dogs were barking, drooling, messy nuisances. Until my sister got two. Dogs take a fair bit of care, from vet bills to taking them for twice-daily walks, but they pay you back in love and loyalty.
A few sum